Getting kids to do their homework can be like pulling teeth. However, another school year and a new grade also bring a new opportunity to create a productive workspace and create good habits for your child.  As back to school season gets into full swing, consider these tips while shopping and begin this school year with a productive new routine.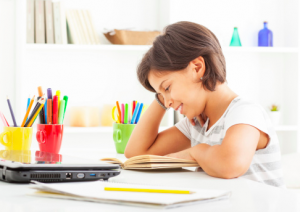 Seating
As kids progress in school, they'll start spending more than an hour a night on homework – and seating plays an important role.  Don't just roll an old chair from your desk to theirs – the ergonomic benefits are wasted if their seat doesn't fit their size. When seated, your child should be able to touch the floor with their feet on the ground and their back against the rest. This should minimize stiffness and fidgeting when homework time stretches into the night.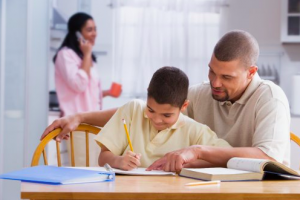 Go with the flow
When kids are younger, doing homework by themselves isn't always the best choice. It's easier for them to get discouraged and distracted in their rooms, when having you by their side for encouragement and help is so much more beneficial.
Keep a tray or box of school supplies – a writing mat, pens, coloured pencils, etc – in your kitchen, den, office, wherever your kid wants to work. Pull it out when dinner's finished and sit down together to work. That way, you can lend a hand quickly and get some work done of your own. Check out a comprehensive how-to here.
Keep distractions minimal
A place for everything (and everything in it's place) will make homework time more efficient. Set up your child's work area with everything they need on their desk, so they aren't always rooting in drawers and bins. Go with neutral colors in a well-lit area so their homework is front and center.
Involve them in the organization process so their space is tailored to their needs, and they'll create an area they're excited to use – even for math homework.