Moving into your new home gives you a brand new blank canvas to decorate. Many people bring in their bookcases with their standard shelves and slap the books in and pack it tight. It does not always turn out pretty! Here are some ideas to spice up the look of those bookshelves and shake up the design!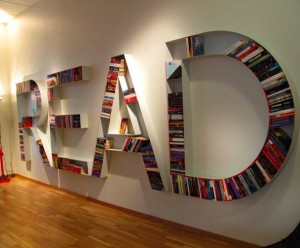 Use Words
Why use large rectangular units when you can showcase your favourite word or theme? There are so many words to choose from that the sky's the limit. Perhaps you just want to show everyone who enters your home that you love to READ!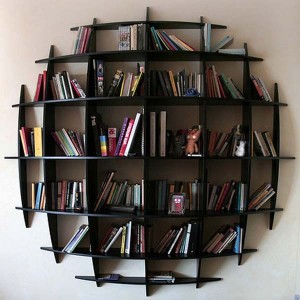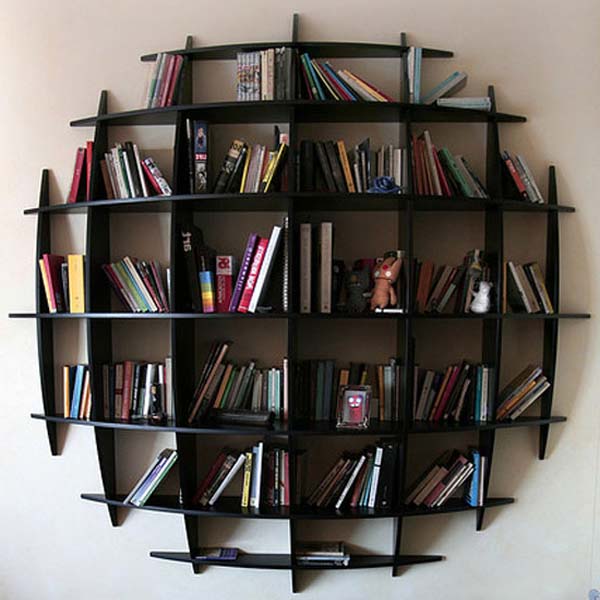 Use Geometric Illusions
Well, it might not be a big illusion, but this bookshelf comes out of the wall at you. This design can be used to showcase various loved items into a central location in your home. Use the centre to showcase your prized books and the rest for accentuating books, or that figurine you love!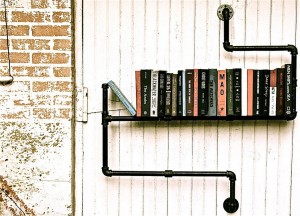 Bring in the Pipes
The juxtaposition of crisp walls with unrefined piping makes an incredible statement. When utilizing pipe, the configuration options are far from limited. Add in elbow joints and you can create all of the twists and turns you want to have. You can even have the shelving wrap around the corners of your walls! Your books are on display and it makes a beautiful conversation piece!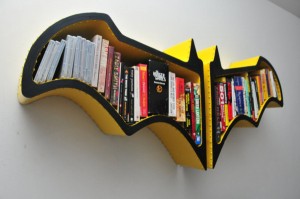 Let Superheroes Do the Holding
So many people love superheroes. With the recent movies that have been released the popularity of superheroes (and villains) is skyrocketing. Perhaps you want to have a unique bookshelf in the kids room? Maybe you have a superhero fan that has a vast amount of graphic novels! What better place to have them than in the emblem of your favourite superhero? In this case, Batman gets to do the book holding!

Keep in mind, if you cannot locate the unique bookshelf you are looking for in a store, you can consider calling a carpenter! Often they love unique projects and these are definitely something that is not called for every day!
Stay tuned for more design ideas on our blog and on Facebook!