When you're on a tight budget, having a stylish home seems like an impossibility. And luxury? Forget it. But having a gorgeous home doesn't have to be a privilege. Below are five tips to give your home a makeover on the cheap.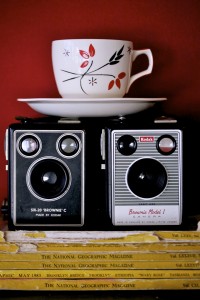 Vintage
Whatever you're shopping for, used and vintage is often the cheapest way to go. Antique stores and auctions can guarantee quality pieces for cheaper prices, but for the particularly budget conscious yard sales, Kijiji, Goodwill , and other second-hand stores are the places to go. And don't be afraid to ask your friends and family—you don't know what they've got in their basements!
Upcycle
Upcycling is when old objects or waste materials are transformed in to new products of higher quality than their original form. This can be as simple as re-staining an old armoire or turning an old blanket in to cushion covers, to turning a crate in to a standing shelf. Some companies will upcycle your furniture for you, but if you're strapped for cash, then DIY is the way to go.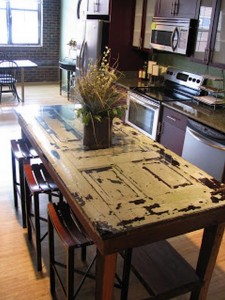 Repurpose
Like upcycling, repurposing is a great way to work with what you've got. Need a side table? Try an old chair! Want to bright up your living room? Put new covers on your throw pillows! Fancy a new sofa? Cover up the old fabric with a couch cover! Simply changing colours, altering accent pieces, or finding new uses for old objects can not only make your home more lush, but unique too.
Re-order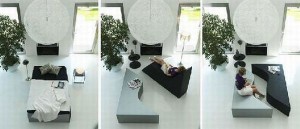 For those that don't want to spend any money at all, try rearranging your furniture or swapping pieces from ones in other rooms. That lamp that sits in the basement that hardly anyone sees might look better in your living room. The rug from the dining room might be a better fit in your bedroom. And sometimes swapping the photos of last year's vacation with new ones is just the thing to freshen a space.
Buy Quality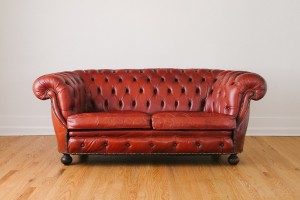 If you need to buy, go for quality. Spending more on well-made pieces will ensure that you don't have to purchase replacements as often, and higher price tags often mean a higher-end product. Having sturdy furniture to build your room around will also take the pressure of your more cost-effective accents, and in the long run you'll have more money to spend on smaller pieces of décor. It's amazing what a good sofa or a solid dining room table will do for your home.
Don't forget, if you want more design ideas you can follow us on Facebook AND Twitter!