For those that live in the north, nothing makes you want to cozy up in your home like the crisp, cool autumn air and the thought of winter coming soon. Now is the perfect time to start transforming your family room into an inviting and warm place to settle into when the cold weather arrives. Here are six decor tips for a cozy family room.
1.Warm Lighting will Create a Cozy Atmosphere in Your Family Room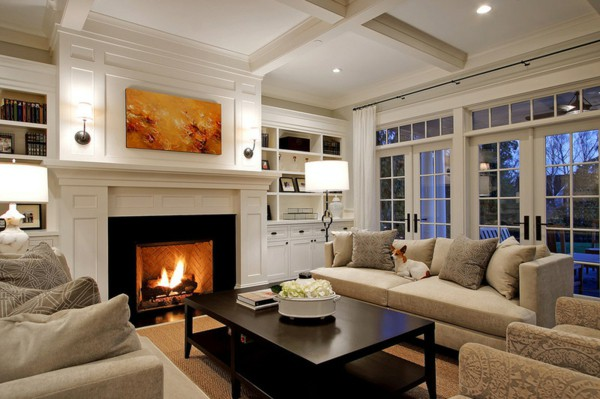 Illuminating a family room with warm lighting is essential to making the space homey and welcoming. A key to creating warm lighting is to provide multiple sources of light: overhead, floor lamps, sconces, and accent lights. Installing warm-coloured bulbs or ones that are designed to mimic daylight in your lamps is an easy way to make a room cozy. Candles or a burning fire are also a great addition to giving an elegant glow for a quiet, romantic evening.
2. For an Inviting, Relaxing Look Paint your Family Room in Rich, Natural Colours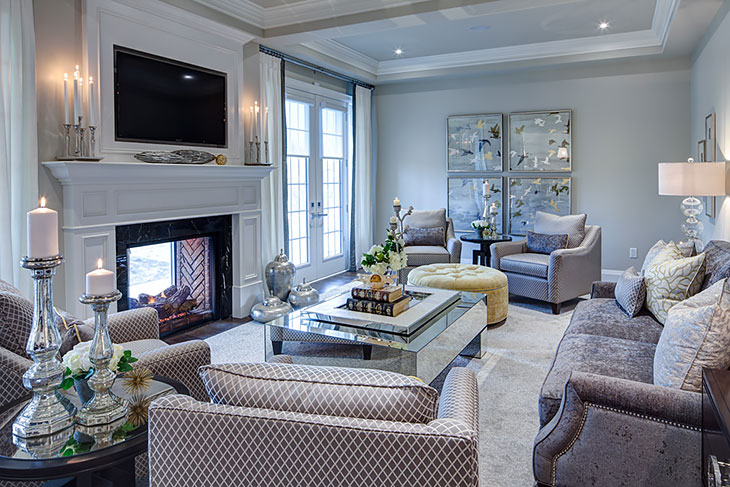 Earth tones such as moss or basil green, deep ocean blue, and sky grey are naturally homey
Sunset colours are comfortable and warm: terra cotta, gold, and rich salmon shades
Add an accent colour to a neutral room by painting the trim brown, rustic red or burnt orange
3. Create a Comfortable, Warm Family Room with Plush or Upholstered Furniture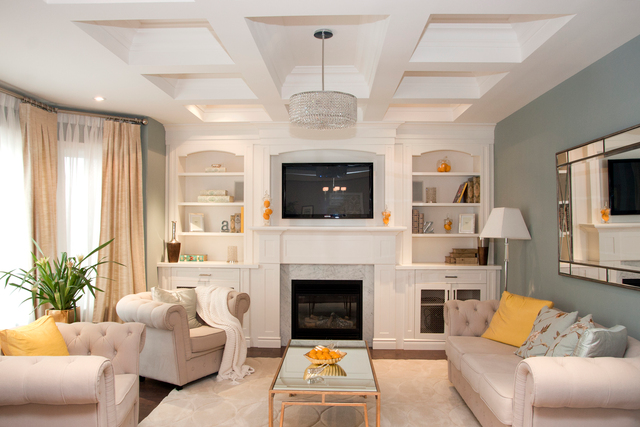 Comfortable, casual furniture is essential for creating a cozy family room. Upholstered or plush furniture with natural tones and or fabrics with nomadic or plaid patterns will instantly make a room restful and welcoming. Rustic wood furniture accents is a smart way to make a room feel more natural and inviting.
4.  Personalize the Family Room with Favorite Photos, Art, and Books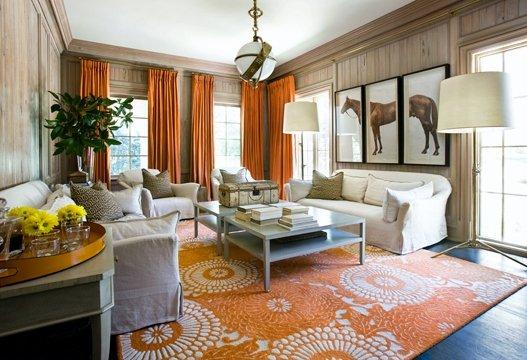 Decorating a room with meaningful items, specific to the home and family, will make it a homey family room. For charm and character, consider displaying family photos, favorite books, vacation mementos and special art pieces.
5. Windows Treatments Keep the Cold Out and the Warm In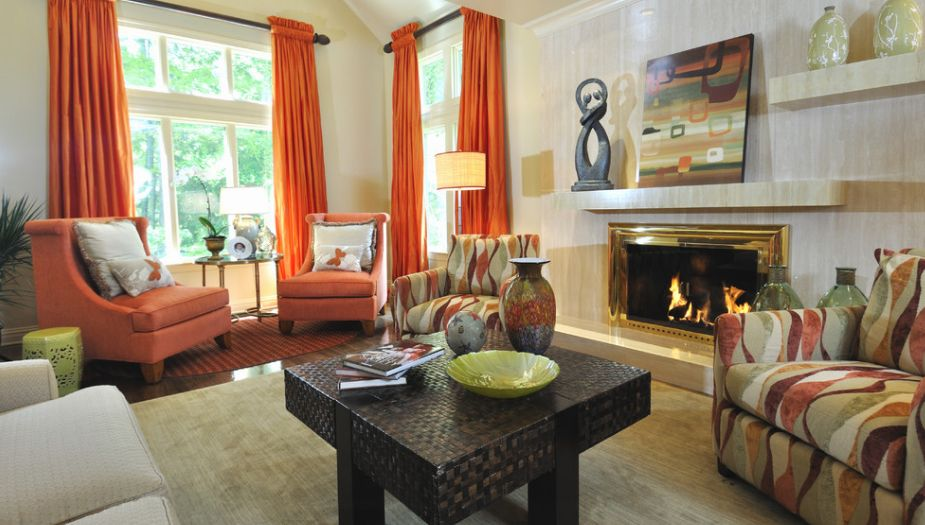 When the cold wind blows in the fall, heavy and warm coloured window treatments will make a family room cozy and pleasant. New window treatments also add texture and a focal point to a room. Bring autumn into your family room with curtains that feature fall shades of orange, yellow and brown or season inspired patterns of autumn leaves or beautiful plaids.
6. Cozy Up With Lots of Blankets, Pillows, and Cushions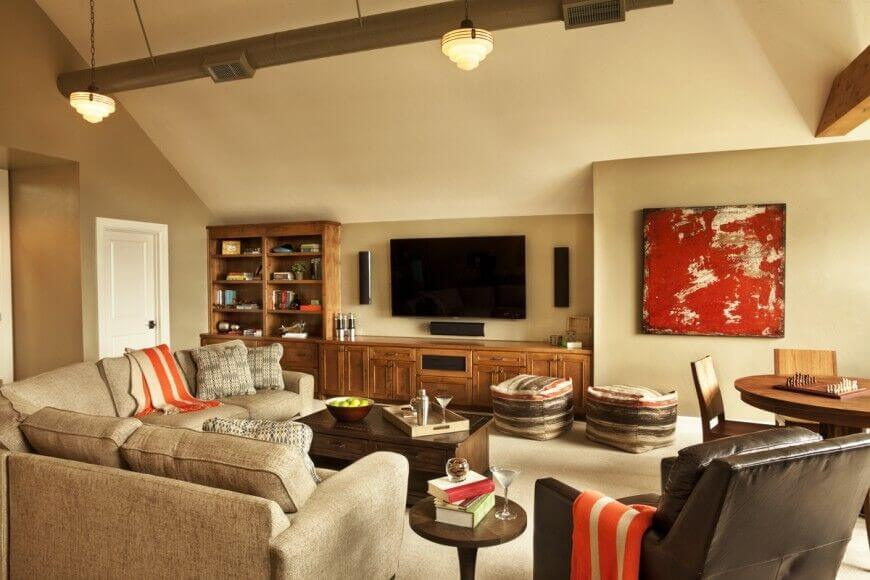 Comfy cushions, soft pillows and blankets will make a comfortable space for your family to relax and spend time together. In the fall, light wool or nubby knit plaid blankets are perfect to cuddle up with on a cool evening. While harvest season inspired pillows on the chairs and couches will also add texture and depth to a room.
For more information on decor tips for a cozy family room visit Mosaik Homes.