A home's kitchen is a place for children, parents, aunts, uncles, everyone to gather, eat, talk, study, and create a lifetime of family memories.  Because the kitchen is the busiest room in the home, designing the kitchen to be welcoming and safe for all family members – big and small – is essential.  More importantly, ensuring that the kitchen is child-friendly will encourage the children to work on their own and ultimately become self-sufficient.  Before designing a family-friendly kitchen consider the specific tasks you have in mind for the kitchen and the number and ages of the children and adults using the kitchen.  Here are six ideas for a family-friendly kitchen that will create a welcoming space for the entire family to cook, clean and commune.
An Easy to Clean Kitchen will be a Happier Space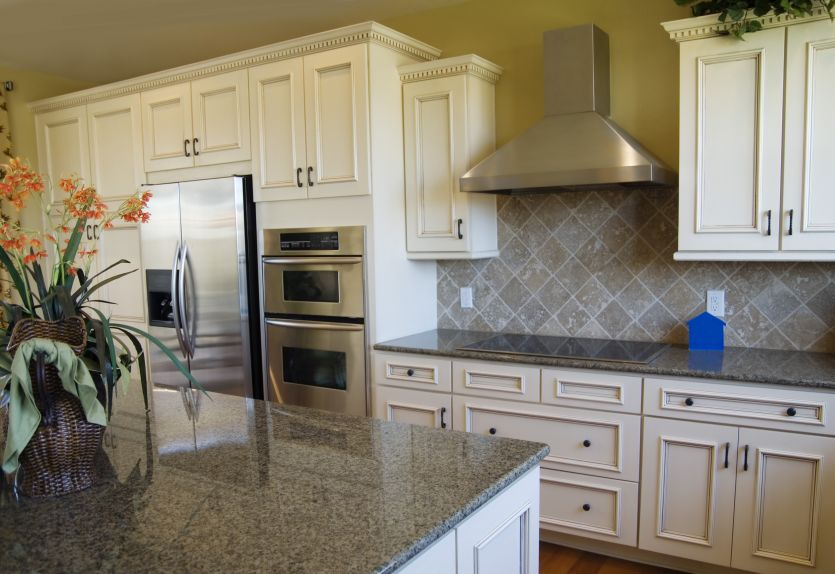 Selecting the right products for your kitchen will reduce your cleaning time.  There are several kitchen products proven to be easy to keep clean: porcelain tiles for the floor are easy to wipe down, granite countertops for its ease of care even if it does need occasional sealing, and muted, semi-gloss paint is easier to keep clean than glossy paint.
Designate Child Reachable Areas of the Kitchen and Keep it Organized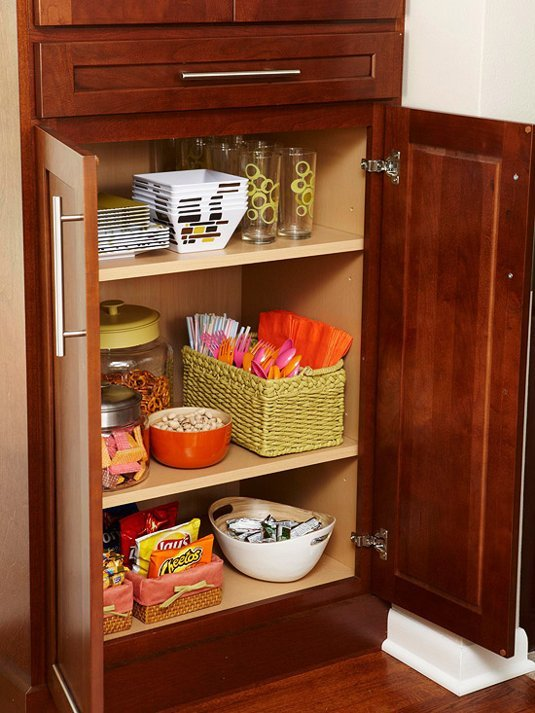 Designate a pantry area or cabinet drawer, stocked with parent-approved snacks, within children's reach.  And, it is important to organize your kitchen regularly; this will reduce the stress of everyday family life.
Create a Dual Purpose Kitchen for Cooking, Crafts, Homework or Watching TV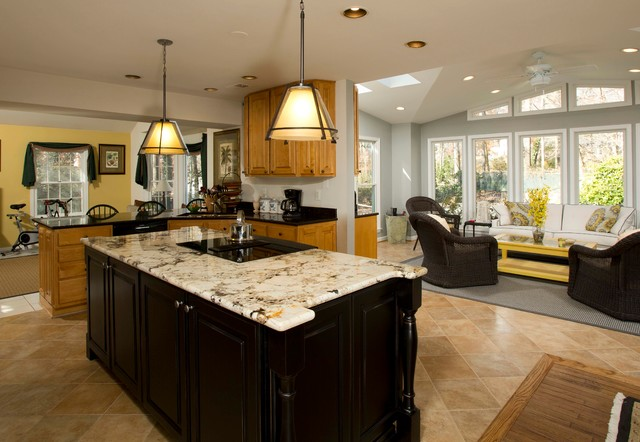 Make your kitchen an all-purpose room that includes not just the cooking and eating areas, but a seating area for watching television or quiet conversation.  An excellent way to create two spaces in your kitchen area is to install a large island.  A positive outcome of an open plan will encourage family members to conjugate and spend time together.
Select Safe and Kid Friendly Appliances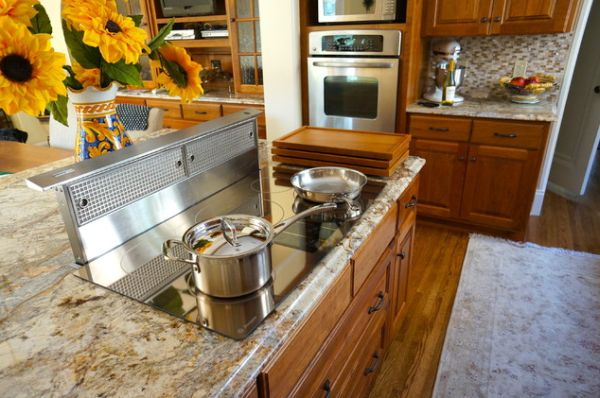 Selection and placement of the kitchen appliances are essential for creating a kid-friendly kitchen.  Several safe, kid-friendly appliance ideas are:
Choose an induction cooktop where only the surface directly above and next to the pot or pan will heat up; which reduces the risk of burns.
A warming drawer will assure everyone gets a hot meal when they come home from work, school, sports event, etc.
A refrigerator drawer or even a mini fridge desiccated for the children
A convection microwave for fast reheating and cooking.
Encourage Little Helpers With Lower Workspaces

Encourage your children to help in the kitchen by installing a lower countertop and placing cups, glasses and plants in base cabinets. Also, this will discourage the kids from climbing on the countertops and requiring parents to retrieve a cup every time the child needs a drink.   Another hint is to locate the kid-friendly drawers away from the main work triangle, and they can help themselves without interrupting the cook.
Create a Family Organization Center in Your Kitchen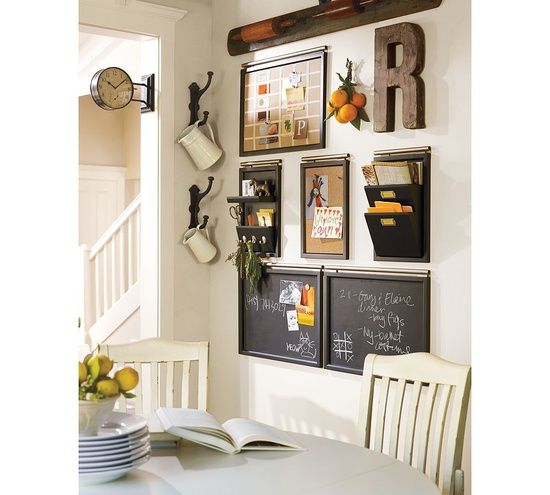 A family organizing center, placed in the busiest room in the home, will help keep an active family informed and up to date on daily and upcoming events.  Make sure the center has room for calendars, messages, reminders, grocery lists, even a word for the day.

Creating a family-friendly kitchen where all are welcome to work, play and contribute will ensure a lifetime of wonderful