With Thanksgiving right around the corner, you may be feeling the pressure with everything that's left to do and decorate. By now you've probably figured out which of your favourite recipes you will have lined up for the big day, but are you still wondering how you're going to present that beautiful Thanksgiving dinner? Here are six Thanksgiving table decorating ideas that will accentuate your table, delight your guests, and make your side dishes look even better!
Bold Graphic Design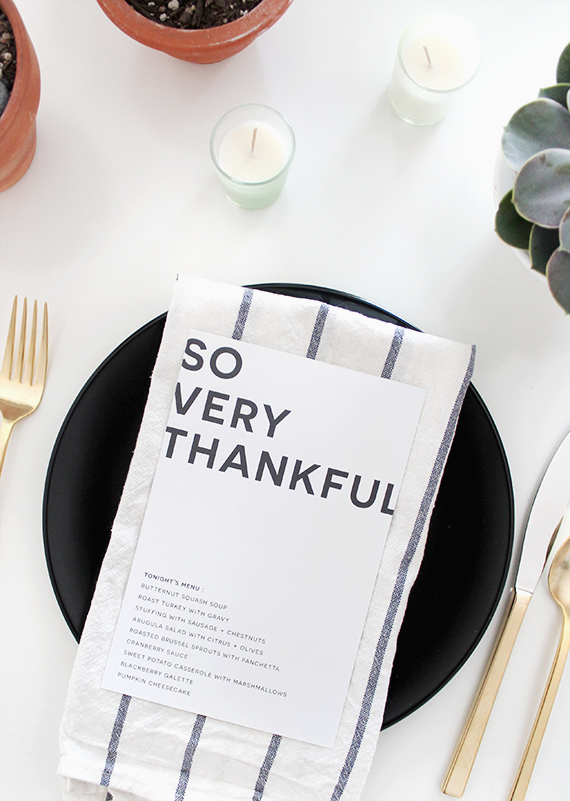 This year, instead of using the standard calligraphy place cards and menus, use bold, modern fonts that will set the mood for your entire tablescape! These wonderful sans serif accents will really pack a punch, drawing the eye with the strong contemporary typeface. If you're interested, you can copy this exact menu by Almost Makes Perfect who offers a free, downloadable template for you to customize.
"Citruscapes"
Pumpkins, pomegranates, and pears are probably the first fruits and veggies that come to mind when creating a fall centerpiece. However, for a modern take, try embracing all the beautiful colours that winter citrus offers. If you keep the leaves on your arrangement, you can bring in some wonderful built-in greenery for the bright colours to juxtapose.
Craft Pumpkins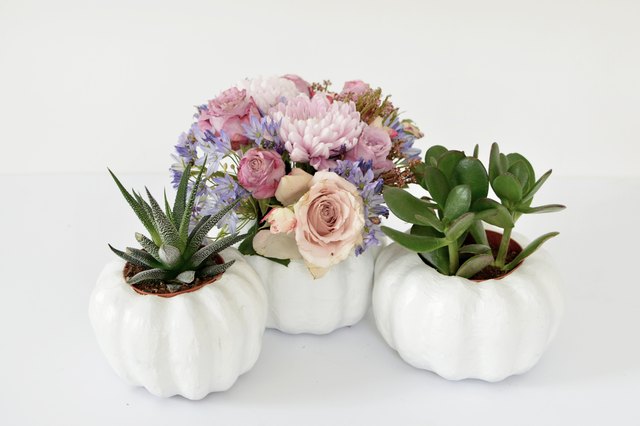 Of course, we're not saying that you can't have pumpkins for your modern Thanksgiving dinner! Complement your table using painted craft pumpkins this year to get that traditional feel with a modern twist. No messy carving means less time dedicated to prep and cleaning; and you can add succulents or flowers in any shape or colour to fit whatever theme your heart desires.
Go 'Au Naturel'
If you don't have the time or energy for floral arrangements this year there is a simple, modern take on the classic pieces: pick up bits and pieces from the great outdoors! When arranged as a natural, minimalist table runner, the foliage you found on a walk brings a charming essence to the table. These "foraged fall table" looks are very popular for those who want something that doesn't look overly curated. As a plus, you also get to look over your creation and remember the time spent together collecting it.
Pick One Neutral Hue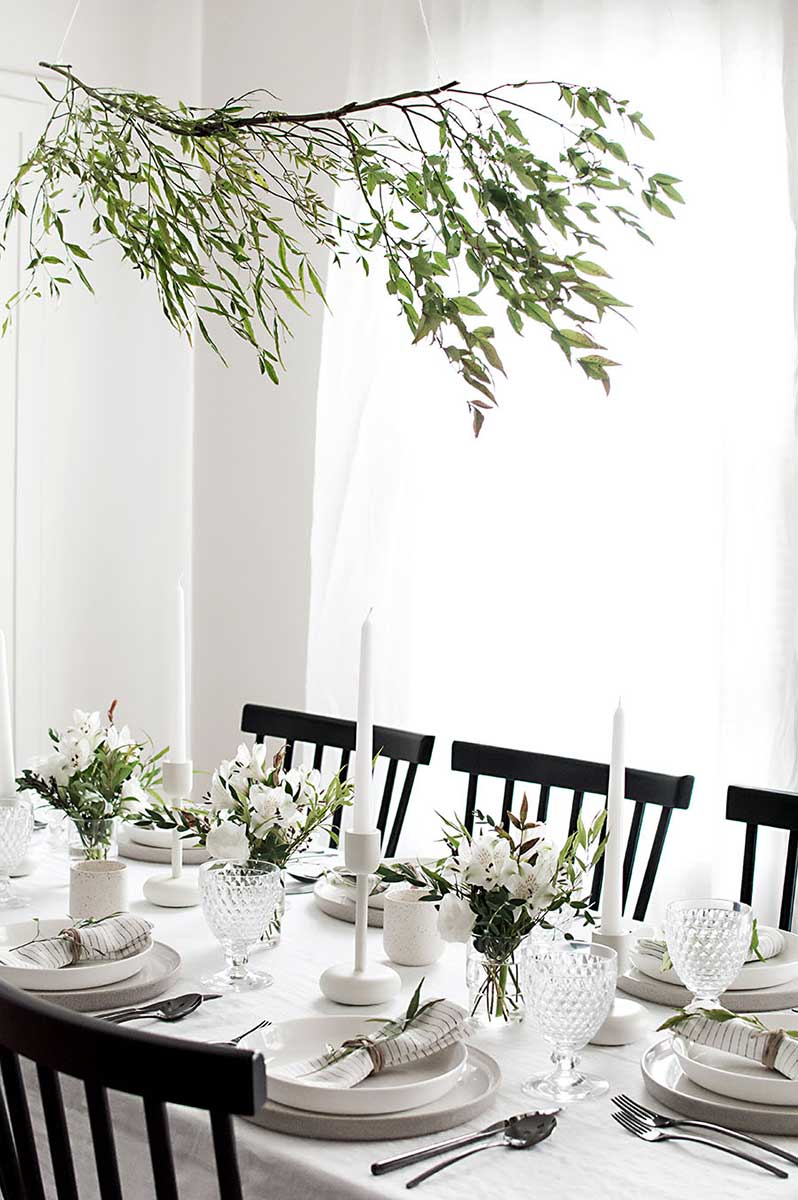 If you're having a hard time figuring out where to even start for creating a Thanksgiving theme, we have a tip! Take stock of what linens and dishes you already have and narrow them down to a single colour family. Then, add in affordable accents in that particular hue to round out any missing accoutrements. Think flowers, small vases, and candles when shopping.
Mix Modern With Country
Create the perfect marriage of rustic and metropolitan accents on your table this year to explore contrasts. Using linens and glassware with a modern aesthetic (like stark grid designs) among vintage-inspired flatware and wild floral arrangements, will help to create a wonderful balance between the modern and slightly farmhouse vibe.
With so much to plan for, Thanksgiving can sometimes feel a little stressful – especially if you're trying something new! With these modern décor ideas, we're sure you're going to be able to experiment and reinvent traditions that will make your meal absolutely unique. We, at Mosaik Homes, hope you and your family have a happy and fulfilling modern Thanksgiving this year.