Could it be? 2020 is almost upon us! The new year brings fresh  decorating trends we can all get excited about. We've rounded up a few of the top 2020 décor trends so you can get a jump on outfitting your home in style.
Colour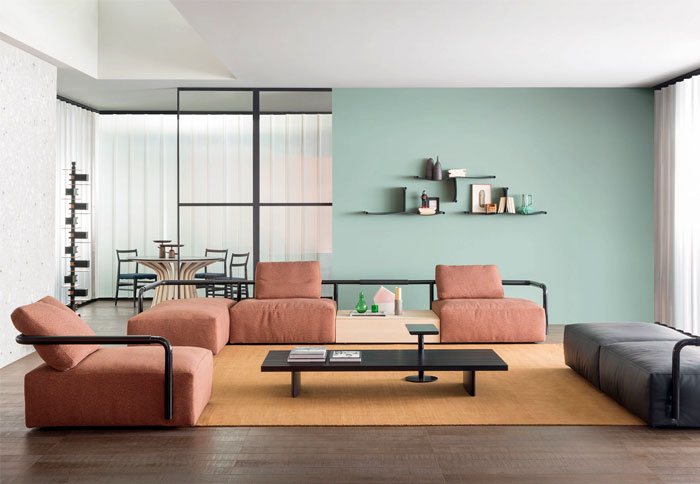 Expect some bolder shades than you may be accustomed to seeing! They'll be everywhere: in accessories, such as throw pillows, blankets, and vases. But you'll also see more commanding shades in larger pieces, including sofas, accent chairs, rugs, and artwork. Upholstered goods will often combine the one-two punch of colour and texture, making these eye-popping fabrics very welcoming to the touch. If you're not quite ready to commit to a colour-saturated couch, maybe dip your foot into the trend with a bright accent pillow or two?
Textured Fabrics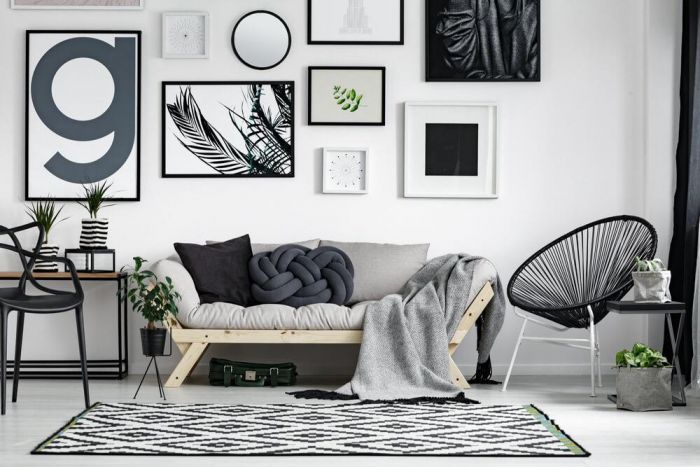 The latest direction for the home embraces the tactile. Textured fabrics abound and are so inviting! You'll find bouclé, knits, looped yarns, and all manner of intricately woven fabrics that come in an array of colours and sheens. They add so much in terms of warmth and style, and help move us away from the pared-down minimalism that has reigned supreme for so long. Of all the 2020 décor trends we can look forward to, this one is the easiest and most comfy to embrace!
Sociable Spaces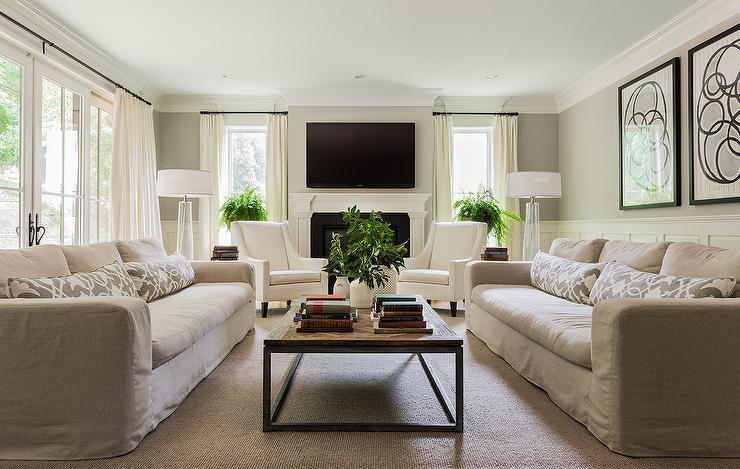 There is a movement afoot in home décor towards creating spaces that are designed for socializing; it's ideal for entertaining. Simply put, having two couches facing each other makes for easy conversation and it encourages guests to stay and linger a while. The couches do not have to match—it can be more interesting if they don't—and you can use different accent chairs to accomplish a similar set-up. You don't even need to shop, just rearrange what you have! If your space is big, move furniture in and away from the walls to make a cozy seating area. The point is creating a space where people can actually sit and face one another in a relaxed, comfortable, lounge-like setting. This is one 2020 décor trend we can all get behind!
Statement Kitchen Islands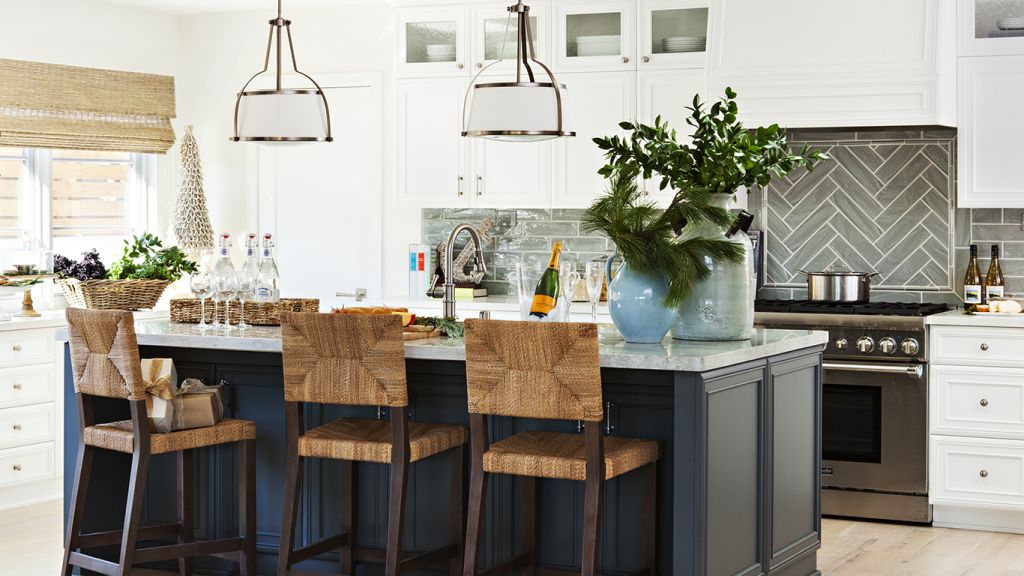 The kitchen island is often the workhorse of the space, used by many for a multitude of purposes. This 2020 décor trend pays homage to the island, encouraging it to embrace the spotlight! All of a sudden, kitchen islands are displaying their own personality and are no longer merely a continuation of the existing design aesthetic. Look for the body of the island underneath the countertop to be painted a distinct colour of its own or to showcase patterned millwork that is new to the space. This doesn't mean a statement island is a jarring standout; quite the contrary! As in the photo above, the island can relate and refer to other design elements in the space quite nicely.
Geometric Lightin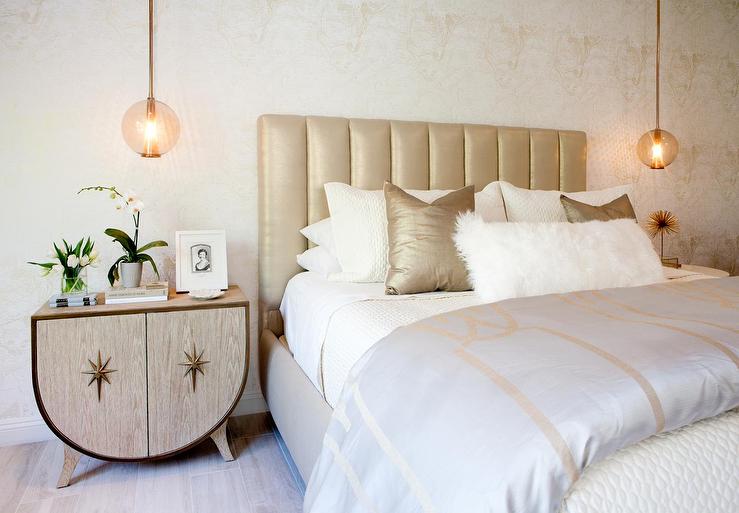 Lighting is moving ever so gingerly away from the reign of mid-century modern, which has been incredibly popular in the past few years. In 2020 décor trends we're seeing geometric and art deco lighting grow in prominence; in general, the trend is towards interesting shapes and unexpected finishes. They're often as beautiful when turned off as they are when illuminated!
More changes are on the way in 2020 to be sure, so pick and choose the design trends that speak to you the most! Adopt just one or two as a way to freshen up the look of your home and keep the vibe exciting. Thanks for reading and don't forget to follow the Mosaik Homes blog for more great décor tips!