In the hustle and bustle of modern family life, sometimes plans can fall by the wayside. Family dinners, strict bedtimes, and playing as a family can often get shunted to the side in order to make time for other engagements. This summer, take this important time back by visiting all of the best family parks in the Vaughan and Kleinburg area. We've made a list of our top favourite family parks in Vaughan and Kleinburg Area to go get some fresh air with your kids; so grab some sunscreen, a pair of sunglasses and follow along.
Bindertwine Park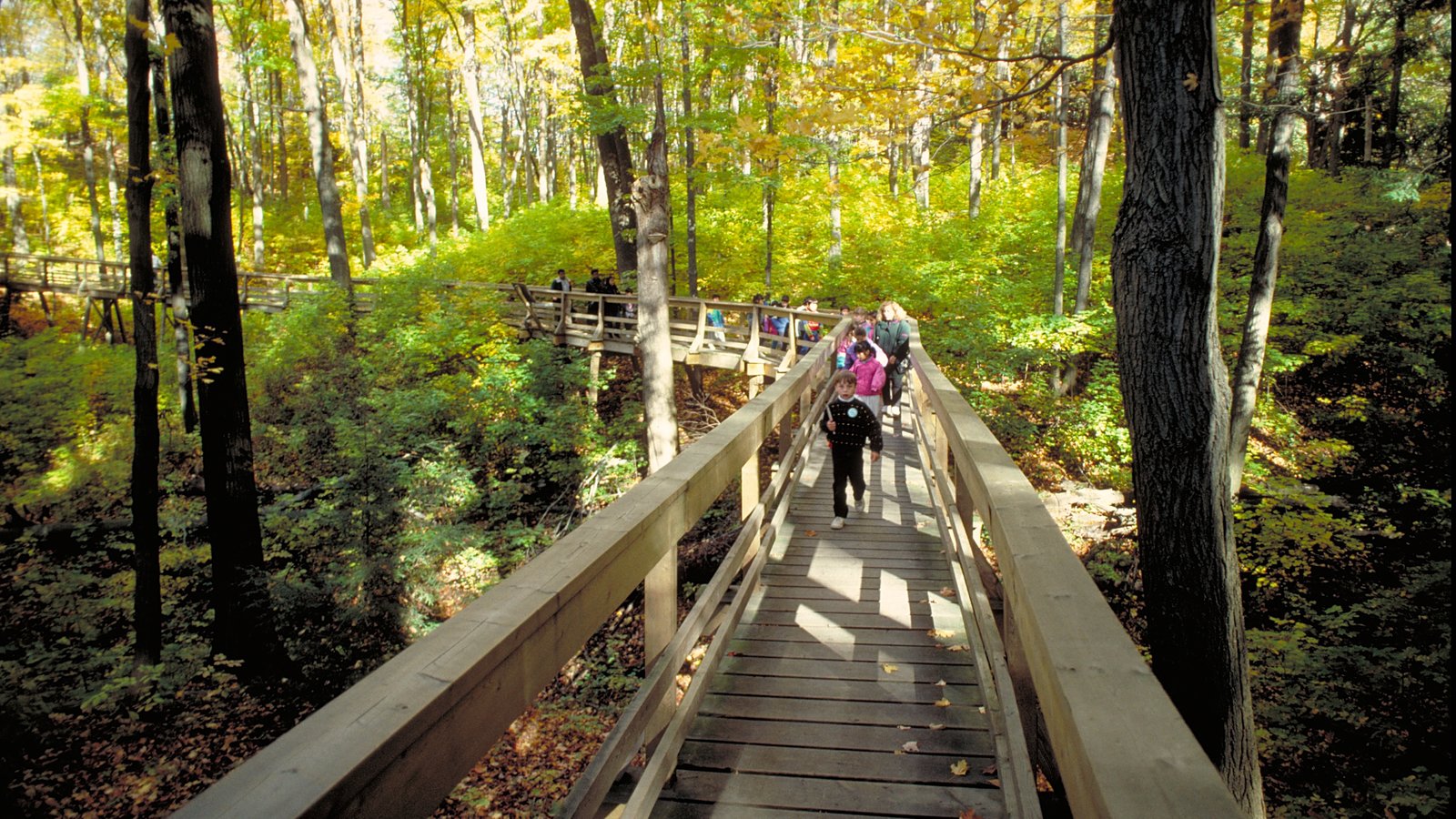 Bindertwine Park is a hidden gem for families in Kleinberg. Located just steps from Islington, this family park offers all the amenities you're looking for: loads of green grass, a baseball diamond to toss the ball around, and a soccer field to run around to your heart's content! If you're looking for somewhere to feel like you're "away from it all", look no further. Bindertwine Park has a wonderfully maintained trail that follows along a calming stream, making for a picture perfect afternoon. The trail offers several places along the way to stop and look at nature, as well as other additional trails that take you into the woods or ones that link up with McMichael Art Gallery.
Boyd Conservation Area
Boyd Conservation Area is a family park with something for everyone! Unlike some other conservation areas, this one has a big play area specifically for kids to enjoy and tire themselves out. It's also worth mentioning the big, well-kept areas that seem to have been made specifically for perfect picnic conditions; complete with a big hill and a gorgeous view that overlooks the Humber River. If you think you have a budding naturalist on your hands, Boyd Conservation Area should be your first stop. Once you go passed the first picnic area, the family park offers a steep hill to hike down (keep an eye on the kids) that offers a great view of the park system. After you've gone down, trails into the woods bring you down to the water's edge near a man-made rapids system. Keeping your kids close, you can spy all sorts of wildlife like frogs, tadpoles, garter snakes, and raccoons where the water calms down.
Nashville Conservation Reserve
The Nashville Conservation Reserve is a large Toronto and Region Conservation Authority (TRCA)-owned property that is extremely well maintained as part of TRCA's natural heritage system. This is one of those parks that gear more towards older families with children looking for adolescent summer activities. Nashville Conservation Reserve offers everything from long, well plotted hiking trails, to kilometres of bike trails for both accomplished and recreational cycling enthusiasts. Don't forget to check out the horseback riding provided at Claireville Ranch too! The certified staff instructors offer an experience for everyone from experienced riders looking to take a relaxing trail ride, to children's pony rides within the pen. Be sure to check out their website for printable maps and information about all this family-friendly park has to offer.
Kortright Centre For Conservation

The Kortright Centre for Conservation is another park that is geared more towards families with older children. The centre offers multiple different events throughout the year, as well as hosting private events such as weddings and birthday parties, and has a 1.6km hiking trail for those really looking to escape into nature. However, this family park is also strongly geared towards striving for excellence and building awareness in the field of sustainable technology. You can certainly have a relaxing time here, lounging in the sun in one of the many many picnic areas, but we suggest doing you and your family a favour by exploring Canada's largest educational demonstrations of renewable energy and energy efficient technologies.
Matthew Park
Matthew Park is exactly what you picture a family park to be! Located behind the community centre, this park comes fully loaded with everything your kids want on those bright summer days. It has tennis courts, a soccer field, a playground, splash pad, and a lot of extra room to run around too! You will have no problem keeping the kids busy here for an entire day, especially with the splash pad going. There are a number of different sprinklers to run through and buckets that dump water as well as wonderfully colourful rubber flooring. In fact, even the playground has layered rubber flooring for those inevitable falls in all the excitement. Your kids will definitely leave this family park happy, tired, and probably with some new friends by the end of the day.
With all the options available in the area you will easily be able to break out of the house this summer and grab some fresh air with your family. Whether you choose to race down some mountain bike trails, explore the local wildlife, or simply lounge on a blanket we, at Mosaik Homes, hope you all have a wonderful experience this summer.