Sticking to a healthy food regime doesn't mean you have to avoid dining out. As being food conscious becomes more popular, restaurants are offering healthier options. Thanks to many restaurants cutting out trans fats and loading up on fresh ingredients—there are many more good-for-you tasty choices outside your door.
So take a day off from cooking and indulge in delicious, healthy meals at Mosaik Homes' favourite spots to eat clean in Vaughan.
Jucie'D Health Bar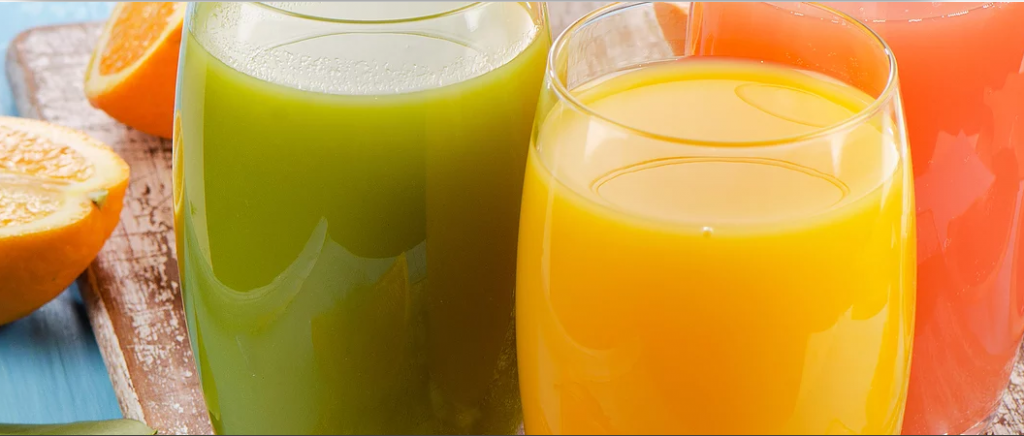 As its name suggests, Juice'D Health Bar is the premier spot for healthy juice aficionados.The busy family can get their dose of nutrients, in a myriad of fruity concoctions. Among their  popular cold pressed juices are the Black Magic, made of Cucumbers, Granny Smith Apples, Limes, Lemons, Activated Charcoal and Himalayan Pink Salt. Cold pressed juices are made using raw & organic ingredients, always fresh & full of nutrients to help you stay nourished. What makes this juice different from the norm is that it's made with a hydraulic press to extract all the juice from fruit and vegetables, leaving it with a higher nutrient content than centrifugal juice, that break down slower.
Their food selections don't disappoint either when it comes health conscious eats. The Warrior Salad bowl is a bed of black rice, romaine lettuce, and baby spinach, topped with spicy lentil crunch sprouts, hemp seeds, edamame beans, squash, walnuts and a dash of dried cranberries for sweetness. Accommodating an array of dietary needs, their vegan blt wrap will introduce you to the delicious meat alternative that is coconut bacon!
Fit Food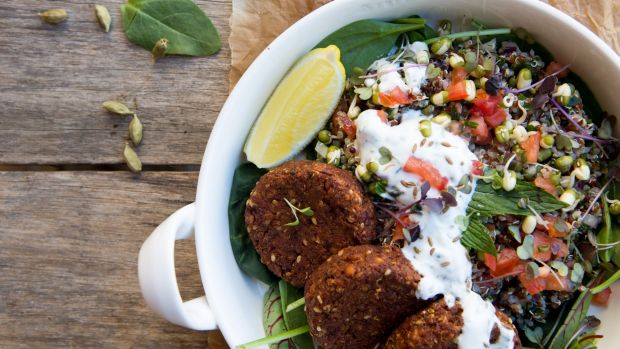 Maintaining a healthy body and a healthy lifestyle requires the time and focus to consume the right foods. Fit Food gives you an easy and realistic way to have it all, in the comfort of your own home, with great tasting, fresh and nutritious gourmet meals delivered to your door. This is not your ordinary take-out joint. Whether you just want more energy at home and at work, or you need better athletic performance, a healthy diet is the basis for better overall health and wellness. Order individual meals, or sign up for a plan that fits your family's needs. Every Fit Food dish is made from the highest quality ingredients and packaged in convenient, air-tight containers. Each container is microwavable and clearly marked to show which meal it is for.Just Warm it up & enjoy nutritious food fit for your lifestyle.
Brookelynn Bistro
Classic and health options for everyone is what Brookelyn Bistro is all about. This cafe is a gem waiting to be discovered. Set in an atmosphere of clean and modern decor, the bistro is a place you'll want to spend time with friends or family, or having a work lunch. The food is fantastic, with their sandwiches featuring a homemade bread of your choice. For an intimate and romantic date, try one of their healthy desserts or teas, among candlelit tables. The service is very friendly and they treat their customers as friends. For dinner selections, try their  steamed veggies with salmon. The eggplant is owner Linda's signature dish, and is always cooked to perfection!
Boom Breakfast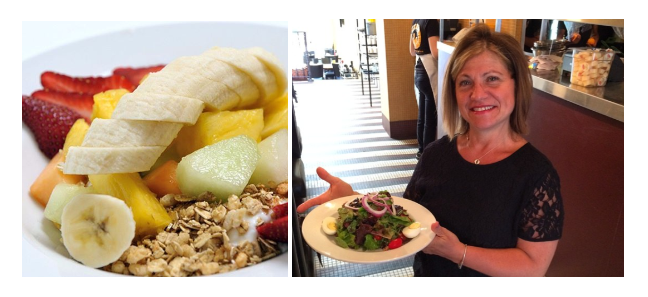 The most important meal of the day is the one we often don't have time for.  Get your breakfast intake at Boom Breakfast, and start your day with favourites such as their Boom Power Breakfast or turkey Sausage 'Eh and some Fair-Trade, Organic coffee and espresso-based drinks. Indulge without guilt in a California Spa-melette of egg whites, mushrooms, roasted, tomato and fresh baby spinach, garnished with guacamole,salsa, fresh fruit and toast. Or try a Smart Fruit with yogurt, fresh fruit, granola, no-fat yogurt, honey and toast. Stop by for lunch, and enjoy one of their sandwiches, filled with the finest ingredients, or an array of salads. Eat like Mediterraneans with a sandwich of tuna in olive oil, hard boiled eggs, lettuce, tomato, cucumber, red onions and honey dijon vinaigrette dressing. Top off your meal with fresh fruit smoothies like the Strawnana Soy Strawberries of banana, no-fat yogurt, soy milk, and honey. What sets Boom apart is their use of extra large eggs, local surveyed meats such as Smoked Pork Loin, Sweet Chorizo and Turkey Sausages, as well as they variety of vegetarian cuisine.
Mosaik Homes knows our customers expect the very best for their family–from their home to their lifestyle. Experience the community's wonderful businesses, and indulge in healthy eats at these top spots in Vaughan.