Ever since the McGinty government introduced the Family Day holiday in Ontario back in 2008, Ontarians have been enjoying this day off every 3rd Monday of February. Luckily here the GTA, we have plenty of choices in terms of special events taking place around the city. Alternatively, if you choose to stay in, relaxing in your house or condo is a favourable option for many.  For those who wish to be out of the house but stay close to home, here are some of our hot picks of places to see and do on Family Day: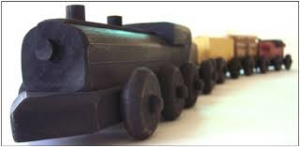 For those with houses or condos in Newmarket who have kids between the ages of 4 and 10, you can go to the Family Day Fun Toyland at the Elman W. Campbell Museum. There you can enjoy their old-fashioned wooden toys and activities involving antique toys. See their model train, Nursery Rhyme and Fairy Tale displays or have fun in the dress up area, discover the toys in the play area, have your picture taken with their pioneer board and go on a Museum scavenger hunt! Cost is $3 per participant along with a non-perishable food donation in support of the Newmarket Food Pantry. For more details click here.

With 14 Brampton community centres offering programs for all ages on Family Day, you're sure to have a reason to leave your house or condo to find great activities that will keep the whole family occupied. From indoor sports, skating and swimming to outdoor fun at the Chinguacousy Park featuring tubing, skiing and snowboarding, wagon rides and even things to satisfy those with an appetite with marshmallow roasting, Barbeque, Corn on the Cob, Popcorn, Cotton Candy, and Candy Apples. Brampton has lots of options for keep every family member fit and active. For more details click here.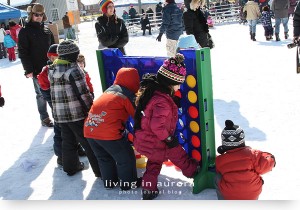 The Town of Aurora's Arctic Adventure event is happening from 10:00 am to 4:00 pm in Town Park. New this year, join in the Olympic Spirit, special prizes will be awarded to those that earn their Olympic rings at the various activities. Vendors will also be selling BeaverTails®, hot dogs, hamburgers, hot chocolate, and coffee. Professional ice carving, outdoor winter games hockey shoot out, ice fishing, face painting, and much more! Leave your house or condo behind for a few hours because admission is free! For more details click here.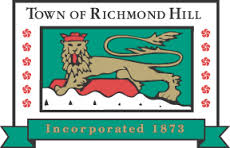 In Richmond Hill both the Bayview Hill and Oak Ridges community centres are offering fun-filled programs this Family Day. From yoga and family fitness to preschool playtime and basketball, family floor hockey, Zumba or badminton, there's something for all ages that will inspire you to leave the house! For more details click here.
Vaughan community centres are open on Family Day. In addition to regularly scheduled programs, Vaughan residents can enjoy special FREE Family Day activities. Families can also enjoy recreational swimming, bowling and youth basketball activities for a nominal fee. Drop by your local community centre, or view activity options here.
For more great lifestyle tips, and news on events close to your community be sure to visit the Mosaik Homes Facebook Page!