Did you know that spending time in nature can help improve your brain function, reduce stress, keep you fit, and help protect threatened landscapes and wildlife? There are so many benefits to going outside and getting some sun! Luckily, there are many ways for you to get out and explore nature if you're living at The View in Vaughan. Here are some of our favourites that you need to know about.
Hiking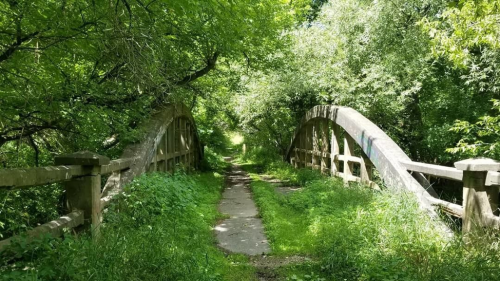 Vaughan is home to several well-known conservation areas that protect, conserve, and restore natural resources. With a diverse range of activities (everything from hiking and biking, to swimming and zip-lining), these areas are a must when it comes to exploring nature near The View! Our personal favourites are The Nashville Conservation Reserve and Kortright Centre for Conservation. They are stunning examples of nature reserves that offer so many different ways to enjoy wonderfully serene landscapes whether through brilliant hiking paths or their educational programs.
Golfing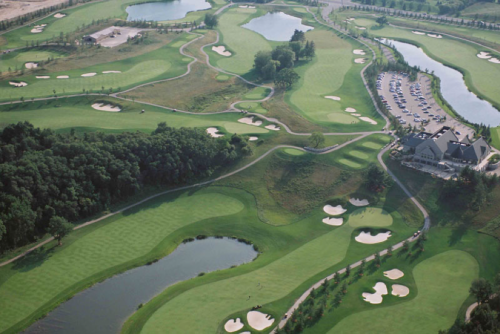 Golfing is another fantastic way to enjoy the natural surroundings in Vaughan, all while taking part in some healthy competition. Nestled in beautiful rolling hills, The National Golf Club of Canada, The Country Club, and The Copper Creek Golf Club are all well-known establishments that offer world-class courses and unparalleled experiences. Be sure to check out these leafy oases nearby The View today!
Relaxing by the Water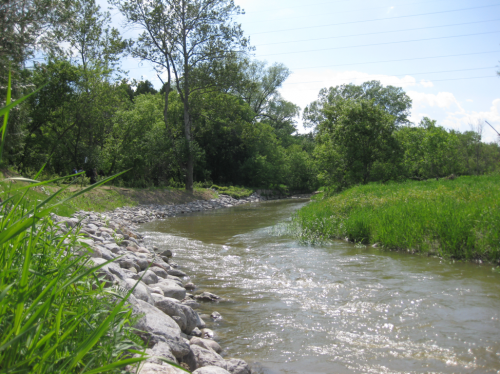 There are so many ponds and winding lakes near The View that are just begging for you to picnic by! Whether you stroll along the river or bring a book and lounge, you're in for a relaxing afternoon activity. Of course, since they're free, this could even become part of an evening or weekend ritual to help center yourself!
Black Creek Pioneer Village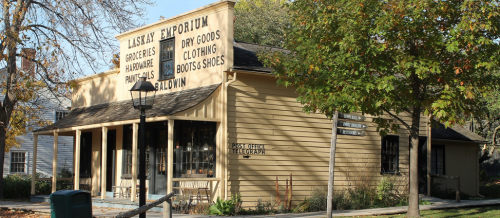 Combine history and nature with a walk through Black Creek Pioneer Village! Immerse yourself in the 1860s and explore the re-created country village complete with historic buildings, rare and heritage breed animals, gardens growing flowers and plants from heirloom seeds, and exciting educational and engaging programs. We highly recommend you take the opportunity to learn more about early pioneer life with a stroll through this preserved historic village.
Whether you decide to go for a hike, practice your golf swing, or have a relaxing meal by the lake, you're sure to enjoy the natural landscape of Vaughan. With so many options available to you, living at The View, we highly encourage you to go out and explore as often as you can – you might find your own hidden oasis!
Be sure to follow Mosaik Homes' blog series for more information about the area and upcoming projects.