Summer is the perfect time to brighten and freshen your home. And nothing gives a space a cleaner, warmer feeling than luxurious white, particularly when accented with your favorite colors.  Just in time for summer, here are four sure ways to decorate in white and give your home a fresh, pleasant look that's perfect for the warmest season of the year.
Cozy, Serene White Walls Will Bounce the Summer Sun Throughout the Room and Make the Space Feel Larger.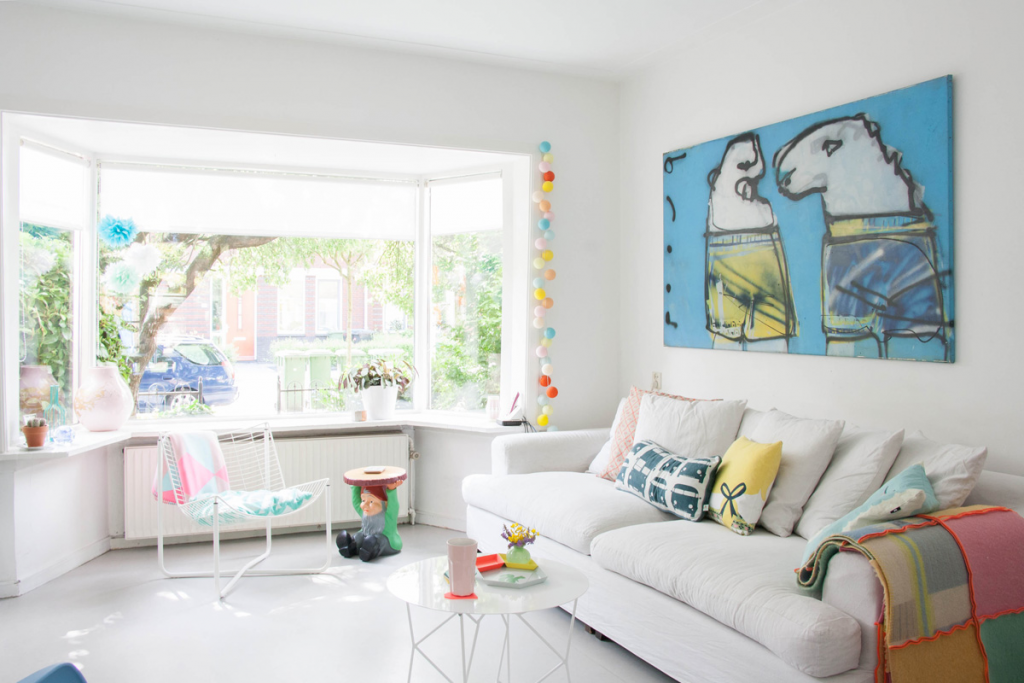 Besides making space appear larger, painting a room's walls in white creates a versatile canvas which allows you to change out colorful accessories with your changing modes and season. However in the summer, you may want to consider an all-white interior which is cozy and refreshing.  Another suggestion to enhance the summer ambiance is to use beach-inspired textures like seagrass, sisal, linen and cotton voile.   Also, if you have a beautiful view out a large picture window, all white rooms create a canvas that will draw the occupants eyes towards the view out the window.  Artwork or other focal points also display well on a white backdrop.  Finally, white can camouflage unsightly blemishes in the drywall.
Update the Kitchen and Bathroom Cabinets with a Beautiful Coat of Glossy White Paint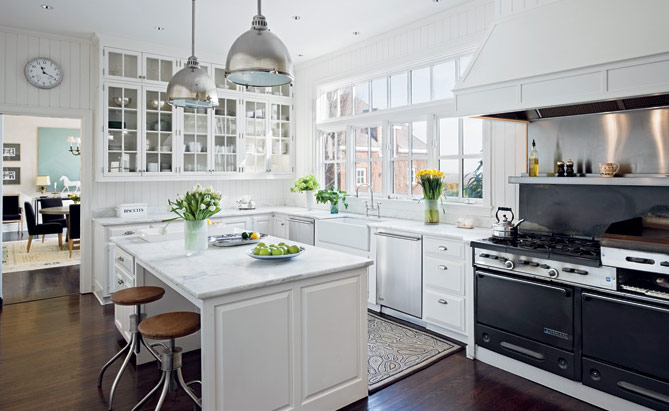 White kitchen and bathroom cabinets are timeless and are guaranteed to brighten and freshen the kitchen and bath. Also, pairing white cabinets with shiny metal and reflective surfaces, such as stainless steel appliances or a large bathroom mirror, will make the room sparkle.
Simple, Classic White Curtains Will Draw in the Summer Breezes
Indoors and outdoors, your rooms will soften and warm with sheer, dreamy white curtains.
New, satiny bright white curtains will give your home's windows a light, whispery look.
An inexpensive sheer white fabric hung from your canopy bed will add charm and a tropical feel to your bedroom.
A sheer white curtain as a room divider will help create a quick spare room for summer guests.
White, weatherproof curtains used outside are also an excellent way to define outdoor spaces such as the barbecue area, the outdoor dining space, the patio, or to add privacy to your porch.
Create a Warm, Summer Feel in Your Home with Layers of White Color and Texture.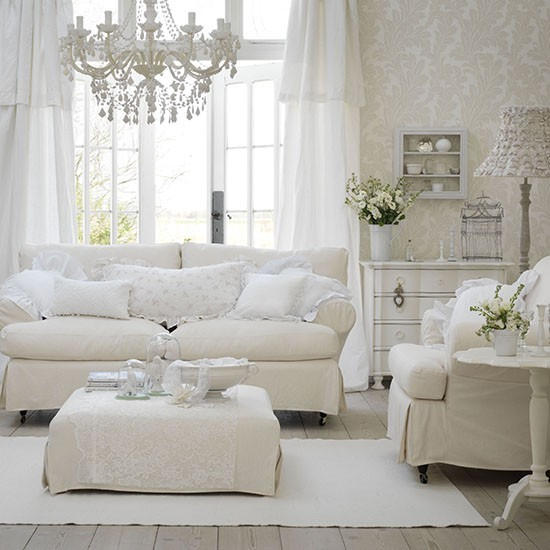 Summertime is a great time to add warmth and character to your home by layering shades of white, warm whites, gray, warm grays and using patterns and textures.  Also, you can add dimension to the room with a large, bookshelf painted a warm gray to match the white walls.  With the right layers of color and texture, you will be sure to add depth and interest to all your rooms.

In the summer, decorating with white is a fantastic way to breath life into home's indoor and exterior after a long, cold winter.  Whether you cover the spaces in an all-white palette, or accent with your favorite colors, using white as the backdrop is guaranteed to whiten and brighten the space.  For more information on how to decorate in white: just in time for summer, visit Mosaik Homes.