Kleinburg is a village that offers all of the conveniences of big city living. Renowned for its art, culture, heritage and nature, Kleinburg is one of Southern Ontario's most desirable communities.  With a gorgeous main street, a hardworking BIA, a plethora of green space and its roots firmly in Canadiana, Kleinburg has everything you could ever need. We've highlighted some of the area's most popular attractions!

The McMichael Canadian Art Collection : A Uniquely Canadian Art Experience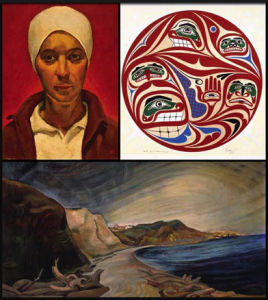 The McMichael permanent collection offers nearly 6000 works of art by Canadian artists such as Tom Thompson, Group of Seven and their contemporaries, and many First Nations, Metis, Inuit and other artists who have made significant contributions to Canadian Art and Culture.
The gallery sees an average of 100,000 visitors annually, and hosts youth, family and adult programs and activities ranging from lectures to film series, studio classes and summer camps. The gallery itself has a modern design while honouring the nature surrounding it's place in Kleinburg. The building is constructed from fieldstone and hand-hewn logs, and is surrounded by one hundred acres of forested land. The McMichael offers thirteen exhibition galleries with floor-to-ceiling windows, and a network of outdoor paths, hiking trails and a newly installed sculpture garden. Also on site is the McMichael Cemetery, where six of the members of the Group of Seven and gallery founders Robert and Signe McMichael have been laid to rest.
Visit the McMichael Canadian Art Collection and take in the stunning artwork, beautiful surroundings and an introduction to Canada's art and culture.
For more information on The McMichale Canadian Art Collection, visit: mcmichael.com
.
.
The Binder Twine Festival: Great Food, Great Music, Great Fun!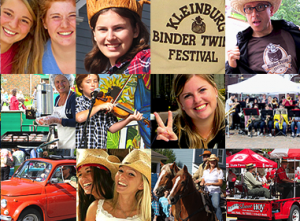 The Kleinburg and area Binder Twine Festival has been a community tradition since the late 1800s. Honouring the tradition established by Charlie Shaw, a binder twine distributor, The Binder Twine Festival celebrates the harvest and Kleinburg's farming history with food, music, and community. The Binder Twine Festival offers unique crafts, vendors, great entertainment, Old Tyme activities, and traditional foods — providing fun for the whole family.
Each year, there is a "Queen Contest" where women ages sixteen and older compete for the title of Binder Twine Queen by calling a hog, flipping pancakes, hammering nails and even milking a cow.
The Binder Twine Festival supports the community and brings people together to celebrate Kleinburg's heritage. Don't miss it! For more info, visit: bindertwine.ca
.
.
The Kortright Centre for Conservation: Conservation and Appreciation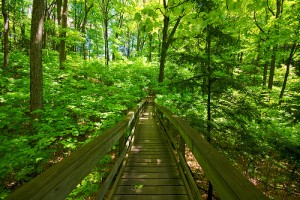 The Kortright Centre for Conservation is an environmental and renewable energy education and demonstration centre. Featuring 325 hectares of pristine woodlands, The Kortright Centre sees 135,000 visitors annually and offers educational programs for schools, the public, trades, and professionals.
Founded in 1979, The Kortright Centre is named for Dr. Francis H. Kortright, a world-famous outdoorsman, author and conservationist. It is minutes from Kleinburg proper, and is a premier destination for eco-tourism. The centre works with individuals and communities to implement sustainable technologies and practices by providing educational programs and partnerships.
The Kortright Centre for Conservation provides unique trails that demonstrate a variety of sustainability-focussed technologies while allowing visitors to connect with nature. The centre aims to promote eco-awareness and protect Canada's eco-systems. Francis H. Kortright's legacy lives on in the work and education done at The Kortright Centre.
To learn more, or book your tour, visit: kortright.org
.
.
Copper Creek Golf Club: Beyond the Ordinary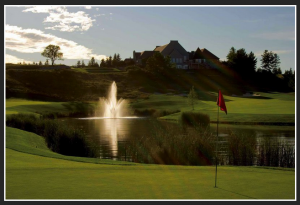 Copper Creek Golf is one of Canada's most spectacularly beautiful courses and clubhouses. Located in Kleinburg, it evokes feelings of heritage and Canadiana; like being immersed in a Group of Seven painting. With rolling hills, rivers and lush forest making up the landscape, and a four and a half hour round guarantee, Copper Creek is not your average golf experience.
The Clubhouse enjoys a panoramic view of the valley, and offers 40,000 square feet of amenities, including banquet facilities and casual and fine dining. The Clubhouse is the perfect place for hosting all types of family events or special occasion dinners and ensures you will end your golf day in style, comfort and luxury.
Copper Creek is a completely public facility offering eighteen hole rounds, and year round service in their restaurants. Golf, eat, relax, and take in gorgeous Kleinburg!
For more information, visit www.coppercreek.ca
.
.
The Humber River Trails: Reconnect with Ontario Trails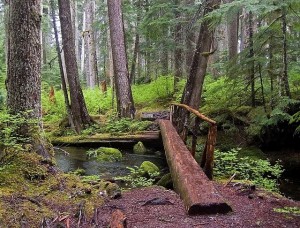 The Humber Trails are part of what makes Kleinburg an outdoor recreation paradise. Connecting Kleinburg to other small towns along the Humber River and through the Humber River Valley, The Humber Trails are always a rewarding experience. The Kleinburg chapter of the Humber Valley Trail Association works to plan, create, promote and maintain the public recreational trail system from Lake Ontario to Palgrave. Group and educational hikes are planned, and are open to the public, making it easy to reconnect with the beautiful greenspace Kleinburg is known for.
Perhaps the most popular trail in the Kleinburg system is the Toronto Carrying-Place Trail, also known as the Humber Portage. The Humber Portage was historically a major portage route linking Lake Ontario to Lake Simcoe and the northern Great Lakes. Rich in First Nations significance, The Humber River Trails connect many historically important areas throughout Southern Ontario, while providing an excellent opportunity for outdoor recreation and reconnecting with our landscape.
For more information on The Humber River Trails in Kleinburg, visit: hvhta.ca
.
.
With so many wonderful recreational activities, rich in culture and Canadian heritage, Kleinburg has proven itself to be a little slice of heaven. A village that offers all the convenience of a big city, with the nature-access afforded by country living, Kleinburg truly offers it all. Who knew paradise could be so close to the big city?
Interested in Kleinburg? Visit our Copperwood Kleinburg Development here.