Villages are the hearts and souls of community living, and nestled between branches of the Humber River, within the city of Vaughan, you will find one such village — the village of Kleinburg.  Kleinburg today is a gathering place for friends, family and neighbours to celebrate life's important events and conduct business. It is an outdoor recreation hub, rich in arts and culture, with historic charm and all the amenities one could ask for. It's charm and character have deep roots in Ontario's history even with modern conveniences available on its heritage main streets.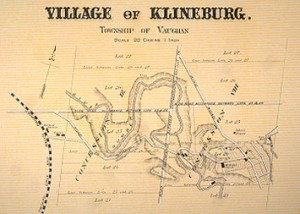 Kleinburg, like many early Ontario settlements, was founded on industry. Thanks to its riverside location, Kleinburg developed around mills. Founded in 1848 by John Nicholas Kline, a German-Canadian settler, when he bought 83 acres west of Islington Avenue and built a sawmill and a gristmill. The land was then divided into smaller, individual one-acre lots, and a village core was born. With the help of the Kline Mills, the village became an early commercial centre.
Kleinburg is thought to be named after its founder, however, as John Kline was of German descent, it may also translate to "small castle", referencing Kline's pride in the community, or "small mountain", referencing the topography of Kleinburg's landscape.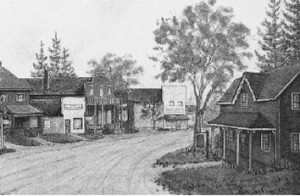 In 1852, John Kline sold his property and mills to James Mitchell, who in turn sold to the Howland Brothers: William Pearce Howland, Fred Howland, and Stark Howland. The Howlands already owned successful mills in Lambton, Waterdown, and St. Catherines, and were on of Ontario's top families in both business and politics. They held many prestigious positions amongst them, including Lieutenant-Governor of Ontario and Postmaster General of Canada, President of the Imperial Bank of Canada and Warden of York County.
The mills built by John Kline were the biggest of the time between Toronto and Barrie. Around the time the Howland's acquired Kleinburg, a second saw mill was established on the East side of the Humber River, across from the Kline mills, by proprietor George Stegman, and solidified Kleinburg as a centre for industry.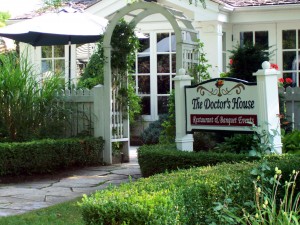 By 1860, the village also featured a tanner, a tailor, a cobbler, a carriage maker, a doctor, a saddler and harness maker, and an undertaker. Kleinburg also offered two hotels, a church and a school. As the village grew, a chemist, a cabinet maker, an insurance broker, a butcher and a tinsmith were added to the local businesses. Many of these historic businesses can still be experienced today, via the heritage buildings on Kleinburg's main street, intermixed with modern shopping and national chains. The oldest remaining building in Kleinburg dates back to Confederation. Built in 1867, The Doctor's House was home to a succession of Kleinburg doctors, the last of which was Dr. Thomas Henry Robinson, who practiced for 52 years. In 1974, The Doctor's House Restaurant opened its doors, and has been a cornerstone of Kleinburg Village ever since.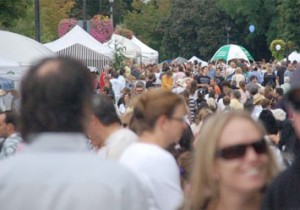 Another of Kleinburg's historically significant features is The Binder Twine Festival. Held yearly, in September, this festival celebrates the agricultural History in Kleinburg. It is thought that the festival evolved from the traditions of Charles Shaw Jr., who in the 1890s, began distributing binder twine to Kleinburg's farmers, to tie together their sheaves of wheat. Farmers who purchased their twine from Shaw were invited to an annual dinner in celebration of their patronage. This eventually grew into an annual community festival, honouring farmers, argiculture and the harvest.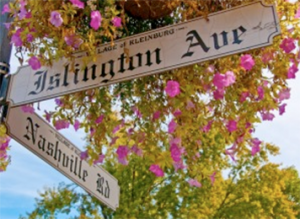 Kleinburg has long been regarded as a little slice of heaven, and that hasn't changed in modern times. Although the desired amenities and conveniences are available, the village of Kleinburg hasn't lost an ounce of charm. Serene and dynamic, Kleinburg offers plenty of green space for recreational fun, a heritage main street, the fabulous McMichael Canadian Art Collection, and ever-increasing business opportunities. Rich in its History, Kleinburg offers an oasis from big city living, without giving up big city lifestyle. With a commute of under an hour, Kleinburg residents can reach Toronto, and still enjoy the locational, social and cultural advantages of village-living. Originally an important hub of industry, instrumental in its role in building commerce in Ontario, Kleinburg has now established itself as an outdoor recreation paradise and local meeting place, with strong roots, deep historical significance and a very bright future.
Interested in Kleinburg? Visit our Copperwood Kleinburg development here.