Back to school time is hectic, between trying to squeeze the most out of the last days of summer and stocking up for the season to come. If you've left your back to school shopping a little late this year, and you live in or around a Mosaik community, this compendium of retailers should help you (finally) grab everything on your list.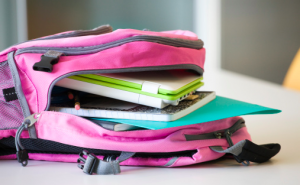 The Basics:
Staples: You already know Staples is on your list of places to hit, but did you know about their massive back to school drive? Until September 9th, make a donation when you check out and Staples will redistribute it within the community: the Kiwani's club in Brampton, Optimist Club in Newmarket, and the Toronto Foundation for Student Success in Vaughan.
Target: It's Target's first back-to-school season in Canada, and you've probably seen their reel of adorable back-to-school ads a few hundred times by now. With crunch time on, Target has amazing deals this week. School supplies, backpacks, toiletries, organization, furniture for the perfect homework station and everything in between – with locations in Newmarket, Brampton and Vaughan, Target might become your new back-to-school one-stop shop. Check out the flyer here.
Shopper's Drug Mart: Collectors of Optimum points (we know you're out there) should stop by this Labour Day weekend for 20x the points on purchases over $50. Shoppers has everything on your list to send them back to class squeaky clean, but they also have some outrageous deals on school supplies. They've expanded their line of stationary for both boys and girls to include water bottles, binder sets, and more, but the best deal? Reams of binder paper are 19 cents this weekend. No, seriously. Check out multiple locations close to all of our communities.
The Hidden Gems: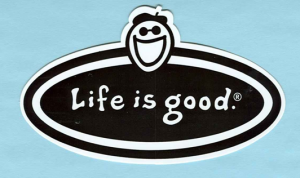 Newmarket: Good Vibes On Main
Located on Main St, this Life is Good retailer stocks clothes for the whole family with a cute, positive twist. New fall items are arriving, and the last of summer is still available in the clearance section. The staff are friendly and really love their product – with such positive wares, it'd be hard not to. Find well-made clothes for the kids or the whole family and stretch your good summer vibes a little longer.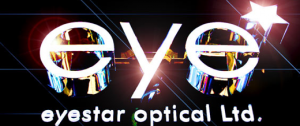 Vaughan: EyeStar Optical
EyeStar is the only optical store in Vaughan Mills, but take advantage of their back to school sale and you won't need to shop around: Save 35% on glasses and sunglasses until Labour Day. Their brands include Gucci, Prada, Ray-Ban, Tiffany, and many more. Mosaik community customers can also visit their locations at Bramlea City Center in Brampton or Upper Canada Mall in Newmarket.

Brampton: Joe Fresh
Joe Fresh isn't the first store that comes to mind when we think back-to-school, but perhaps it should be. The affordable and well-loved Canadian company has an entire line of adorable clothes for little ones right up to college students. Of-the-moment styles, prints and colors in chic retail locations will make shopping – dare we say it? – fun. College students have an extra reason to spend this week: go to a stand-alone Joe Fresh location with your student card and save 20%!