When you think of finished basements, you probably think of a room that isn't finished to the standards of the rooms upstairs. This doesn't need to be the case. But the challenge of creating an inviting and beautiful space is greater in the basement, where the systems and infrastructure of your house need to be concealed tastefully.
A finished basement definitely adds value to your home.  These large spaces beg for a new use, but they often become dumping grounds for all of life's extras.  Mosaik Homes offers yours these 5 Brilliants Ideas to Finish Your Home.
Media Room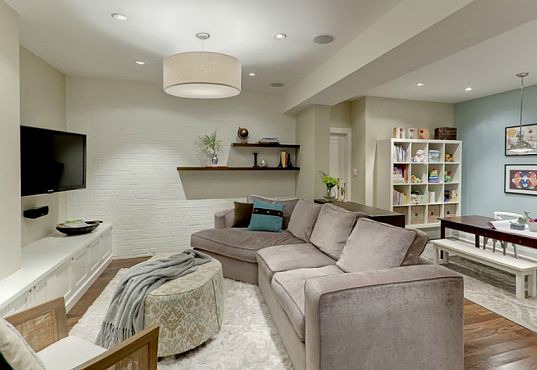 Get the most from your lower level with these tips that will transform your basement into a livable space for the whole family. Converting your basement into a media room makes a lot of sense. It's not only convenient and a great way to add another valuable room to your home but going to the movies has become more costly than ever. Create a media room that allows you to take in all of your favorite films, play your favorite games, and surf the internet on a massive screen. If you want to ensure your sound quality is the best it can be, look up to the ceiling. Install some inexpensive insulation to contain sound, install hardware for your sound system and lights, and mounts for a ceiling projector if you decide to go that route. You can't go wrong in a media room with leather furniture. Leather is  easy to care for and wear-resistant, which will come in handy for raucous sports game viewings and sleepovers with all of the little ones' friends.
Exercise Room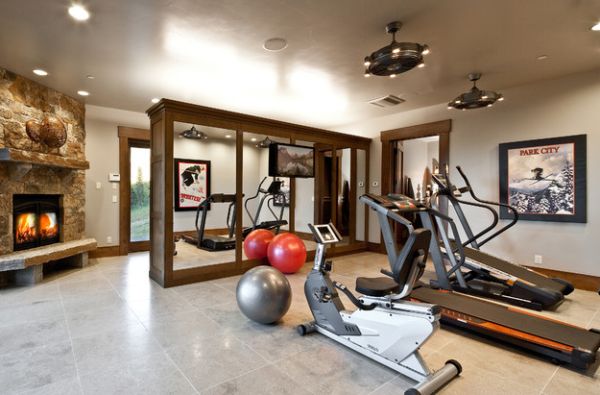 Look no further than your own basement to reach your personal fitness goals! Squelch those excuses and make it happen! Bad weather, kids' schedules or limited gym hours won't impact your commute down the stairs. Basements are ideal for fitness rooms because of the cooler temperatures and the noise from workout equipment won't resonate throughout the house. To transform your basement into the ideal workout space. An impressive and functional workout area can be added to your home without much fuss. All you need is a nice little niche, and clarity regarding the equipment you need for your home gym workout routines. While some might prefer the complex machines, others could opt for simple weights and an exercise wall, or a zen-inducing yoga area.
Bar

Unleash your creative prowess when designing a custom home bar. While a tiny unit can be squeezed into an empty corner, a larger-than-life bar that takes over your basement can work as a real party starter. Just add swizzle sticks, mood music and a menu of tasty cocktails and mocktails. a built-in bar complete with a mini-fridge, deep pull-out cabinets for storing liquor bottles and a custom wine rack. Add a pool table, pinball machine, or a big screen TV into the mix and you've got a private hot-spot that your friends and family will be happy to occupy during the big game.  A hot trend for such spaces is to embrace the traditional pub style with exposed brick or stone walls, iron embellishments and traditional lighting fixtures. Or go for a contemporary chic look that blends with your basement seating area.
Home Office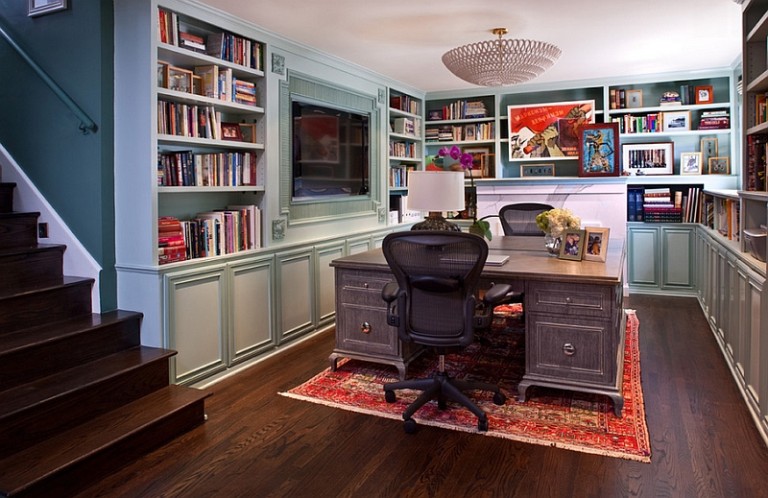 Turning the basement into a home office is the perfect way to create a quiet space away from distractions. Basement home offices bring along with them a multitude of advantages. First off, they manage to clearly define your workspace and separate it from the rest of the home. Cutting down on noise and visual disturbance, this strategy is a smart way to turn that unused space in the basement to your advantage. Your decor and furnishings choices should be selected at the beginning of the process. Then, plan out their positioning, using the dimensions of your selected furnishings to create your layout. Space is often the limiting factor in basement home offices. Make the most of what you have with murphy tables, desks that can be folded away and wall units that hold office essentials and take up minimal foot space.
Extra Bathroom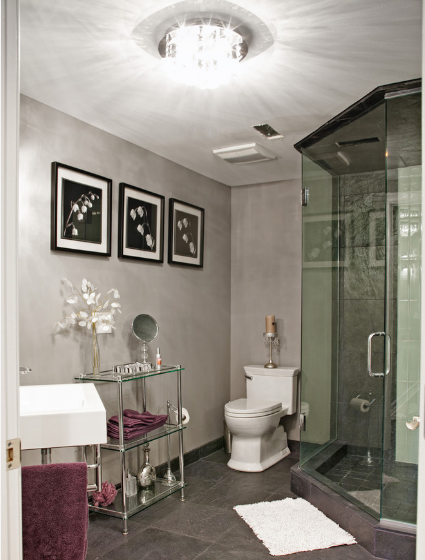 A bathroom can be put in the basement without adding square footage to the exterior footprint of the home, Every growing family can use an extra bathroom to accommodate busy morning schedules. Basement bathrooms don't have to be dingy places. Despite having to work around piping, dim light and ceilings that are usually lower than above-ground rooms in your home, you can easily turn your basement bathroom into an additional oasis by applying good design principles. There's no need to make it plain just because it's in the basement. Dress it up as much as your budget allows. Splurge on high-quality fixtures, high-end tile and the like. Don't forget storage such as built-in cabinets or open vanities so you or you guests don't have to run upstairs for towels or other necessities.
Mosaik Homes is committed to the traditions of excellence in timeless design and construction quality. With these ideas you can finish your basement to enhance your home's overall functional and beauty.