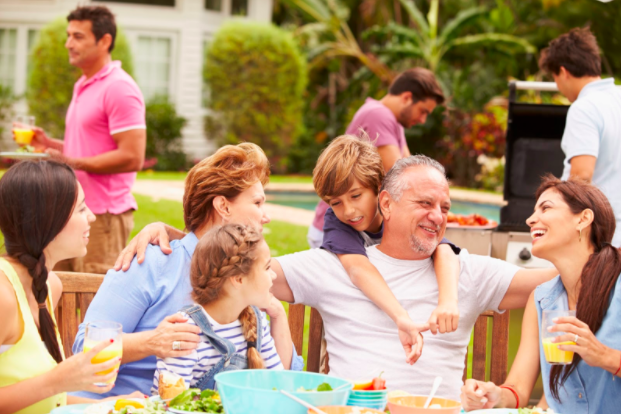 Summer is in the air, and with it comes the joy of basking in the sun, lazy afternoons spent on the porch, and the excitement of throwing backyard soirées with family and friends. Make sure you're prepared by following these entertaining tips and ideas from Mosaik Homes.
An Array of Seating
Firstly, ensure you have plenty of seating for your guests. If you're short on chairs, spread blankets on the grass with chic throw pillows. It's easy to make a small space feel cozy and still have enough room to entertain outdoor party guests. Kids will also find this kind of seating ideal.  Set patio furniture out in sections if you have the room so that guests can gather in groups and do the rounds around your yard. Arranging seating in a half-circle around a table sets up the atmosphere for conversation while giving guests a place to sit or stand.
Summer Sandwiches and Chic Finger Foods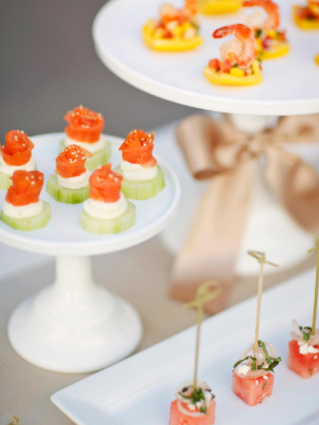 Simple-to-serve, gourmet-style sandwiches are ideal for backyard bashes and loved by all. Stuff fresh bread with turkey, bacon, cheddar cheese, green apples and homemade basil mayo and accompany with a fresh summer gazpacho. Think of your guests when choosing the menu, and ensure to create versions that will accommodate each dietary need. When extending invitations, double check whether anyone on your guest list has food allergies or dietary preferences. You can also try a potluck party which will lighten your load as host, and it's a fun way to try new dishes. Prepare as many foods in advance as possible. On the day of the party, you'll be glad you got a head start, and flavors will be enhanced.
Drink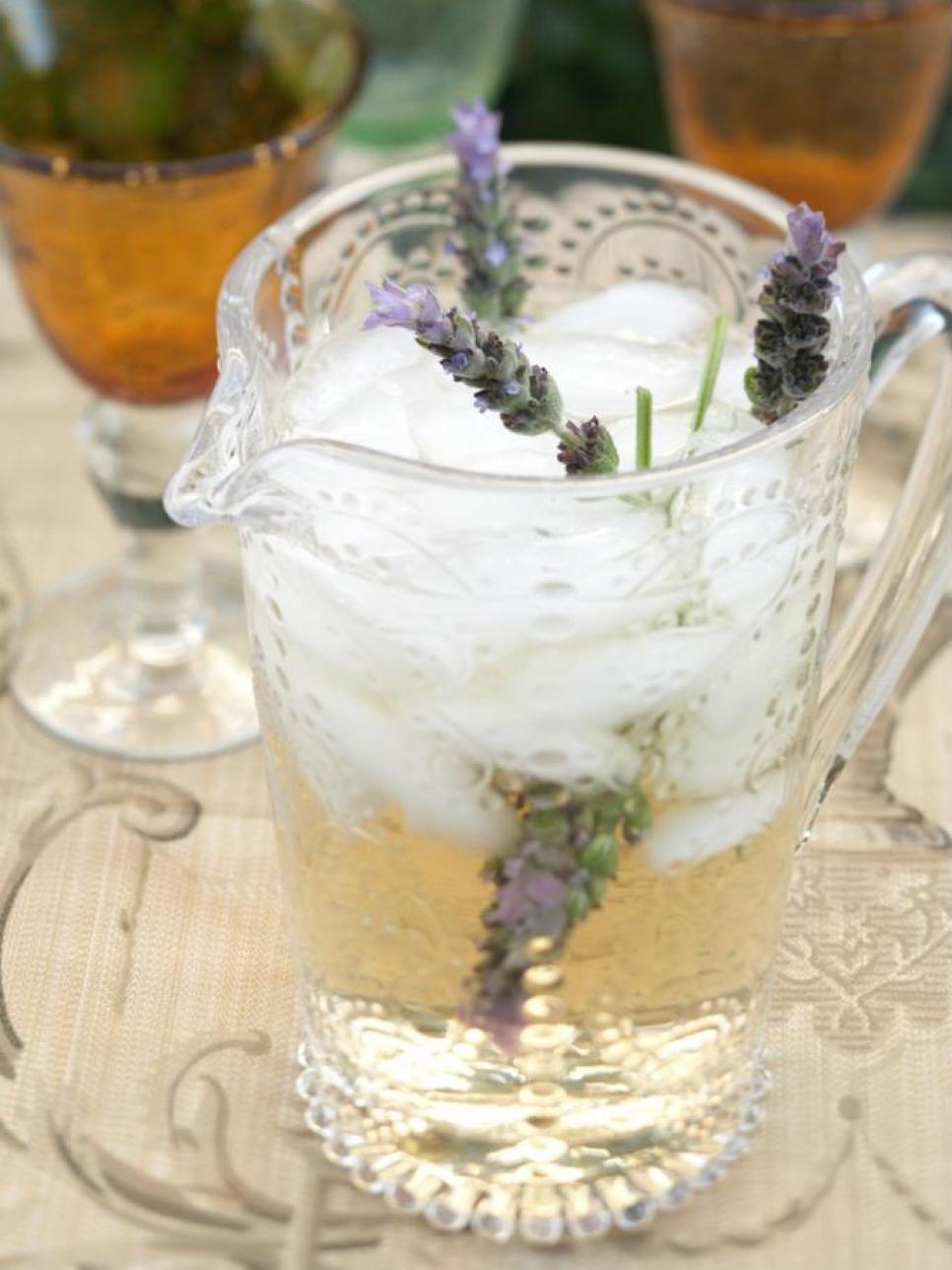 Serving up a signature beverage has become practically de rigueur when entertaining. This entertaining trick will take much work off your hands by stream lining drink options. Jump on this popular trend with a customized cocktail or non-alcoholic concoction of your own. Liven up your lemonade or iced tea with fresh lavender or rosemary for an unexpected and pretty twist on classic faves. Create party-perfect names for these infused drinks, according to your theme of ambiance. Don't forget to include kid-friendly punches for the little ones.
Summer Evening Ambiance
Create an elegant summer atmosphere with the sparkle of lights. Be creative by mixing up the sizes and shapes of candles, spreading them throughout your space. Consider adding lanterns and strings of holiday lights for a festive look. Beautiful table decorations will aso help set the mood, such as flickering tea lights which will add warmth to any get-together. Display easy wildflower bouquets on tables for the ultimate mid-summer essence. Finally, select music that will be entertaining and pleasant, not too loud or overwhelming. Classic oldies are most likely to appeal to a variety of musical tastes.
Keep the bugs Away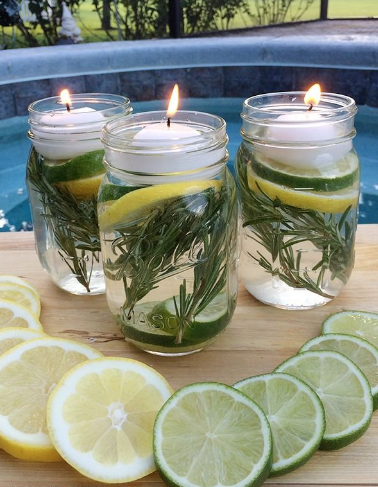 Pesky bugs can really put a damper on a wonderful summer backyard party. Instead of waving your hands around all night, or shooing them away, make up a natural solution that doubles as decor. Create an elegant, chemical free bug repellent with an array of essential oils to fight off mosquitoes. Mason jars filled with lemons, limes, and rosemary also create a romantic but useful decoration that your guests will thank you for.
These backyard entertaining tips will make your party ones that keep the pests away and the guests want to stay all summer evening long.