Mosaik Homes is a leader in building homes that are not just top quality but high on style and beauty. Valentines is not the only time of year to adorn your home with romantic décor. To accomplish an everyday elegance in your life, transform your home's ambiance with these exquisite romantic décor ideas.
Ambient Mood Lighting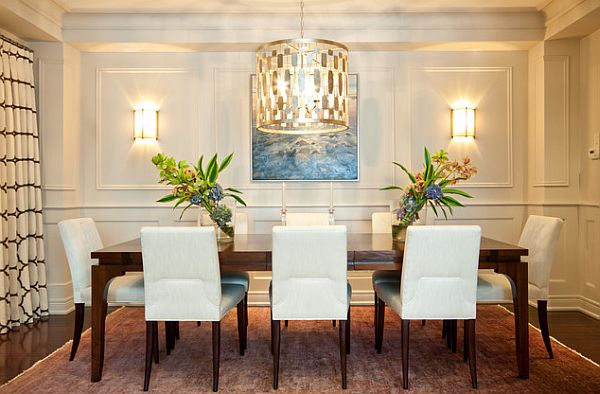 Good lighting can make or break the ambiance of a room. Lighting affects our moods, it can enhance the color on your walls and make the lines of furniture look crisp and clean while allowing artwork to be seen clearly. Achieving different levels of light allows you to set the tone for any occasion. Poor lighting can impede the intended function of your space and make an attractive room feel dreary and unattractive. Layers of light allow you to choose dim lighting to make a space more intimate and cozy, and bright lighting which is brilliant and energizing. You can use lighting to emphasize or modify the perception of a space. Focused lighting over a dining table within a dimly lit room makes table settings of food and drink more eye-catching. Lighting that illuminates the ceiling gives the appearance of it floating upward. Creating an ambient atmosphere will elicit a positive reaction from dinner guests, or for a relaxing evening with your loved one.
Black and White Photo Display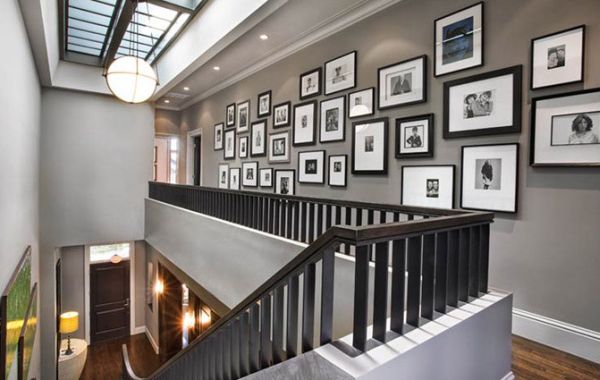 Black and white instantly adds drama to photographs. In monochrome, the ordinary is transformed into the iconic making for a romantic style. Photographs of trips taking together, those life milestones, or simply candid pictures capturing the beauty of everyday life make for exquisite black and white displays. Let the photos do the talking by using exclusively plain black frames for a chic look. A blank wall near a staircase makes for the perfect canvas. For a more funky style, go with an array of decorative picture frames in a multitude of colors, metals and styling to offset the uniformity of your black and white photographs. Can you image surprising your loved on Valentine's Day with a wall filled of beautifully-frame memories?
Luxurious Mantel Display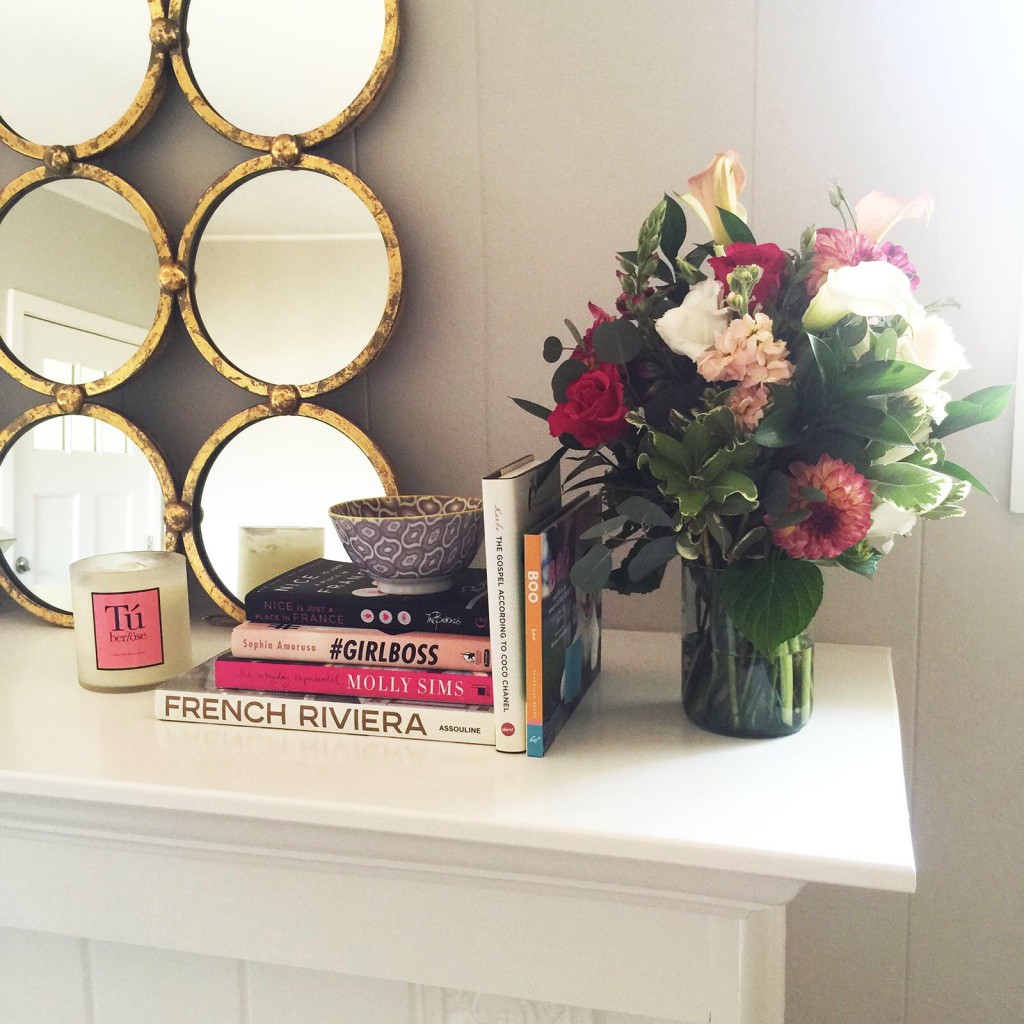 Adorning your fire place mantel or a large shelf provides luxury and romance in your home all year around. Jarred or pillar candles, fresh bouquets, and a beautiful display of books in shades matching your arrangement turns a bare mantel or shelf into a work of art. Set your display against the backdrop of a light-reflecting decorative mirror in on-trend metallic for pure elegant style.
To keep up the everyday romance, add in meaningful items for a sentimental surprise to remind your loved one of the beautiful times shared together. Framed tickets from that memorable concert or trip across the world will bring importance to your space and act as beautiful conversation pieces to show off your love. Romantic décor should personalize your home, while achieving a cohesive style for a harmonious atmosphere.
A Reading Nook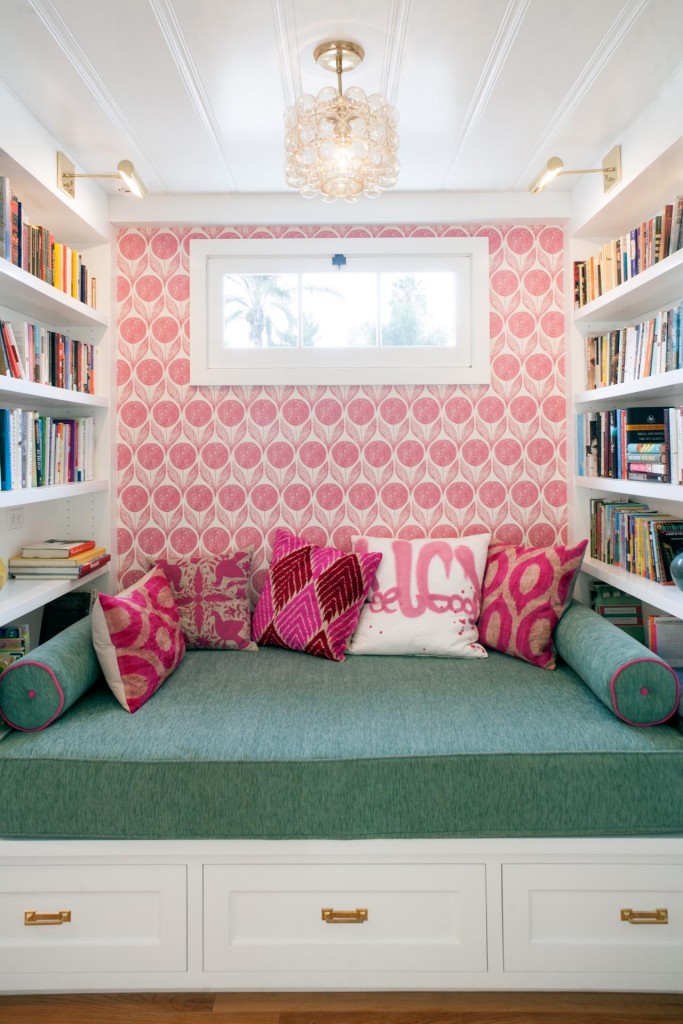 An intimate nook provides an unabashedly romantic space in your home to curl up and take solace in a book.  The ability to live a million lives, travel to the most magical of places with the flip of a page is the perfect gift to yourself. Whether it's a romance novel or a thriller, you deserve to be able to read your favorite story in the luxury of your own home. In the corner of your living room, near the kitchen, in your bedroom, or by a gorgeous window seat, you'll want the nook to be inviting. Airy spaces with natural lighting provide for excellent daytime reading. A stunning hanging lamp adds elegance when night time rolls in. An array of pillows throws and blankets in luxe fabrics and rich colours are the cherry on top of your romantic home décor.