Experts agree that one of the smartest investments you can make in your home is your flooring. Buyers are immediately influenced by flooring material and will be that much more interested if you've chosen well and kept them maintained. Read on to learn which flooring upgrades are the best at increasing resale value!
Solid Hardwood Or Engineered Wood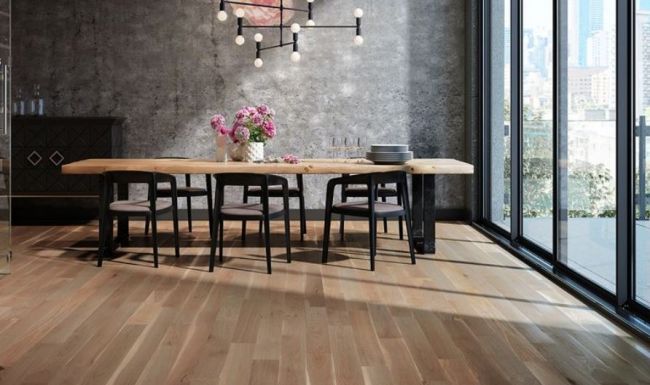 Solid hardwood or engineered wood flooring is remarkably versatile, durable, and highly sought after by buyers. This particular flooring upgrade is said to offer an impressive return on investment—anywhere between 70 and 80 percent—and can boost the sale price of your home as much as 2.5 percent. It's hard to argue with numbers like these! You can change the whole look and feel of your home with the flooring material you choose. It definitely pays to invest in quality; thankfully, the latest options available offer something for every lifestyle and space.
Ceramic Tile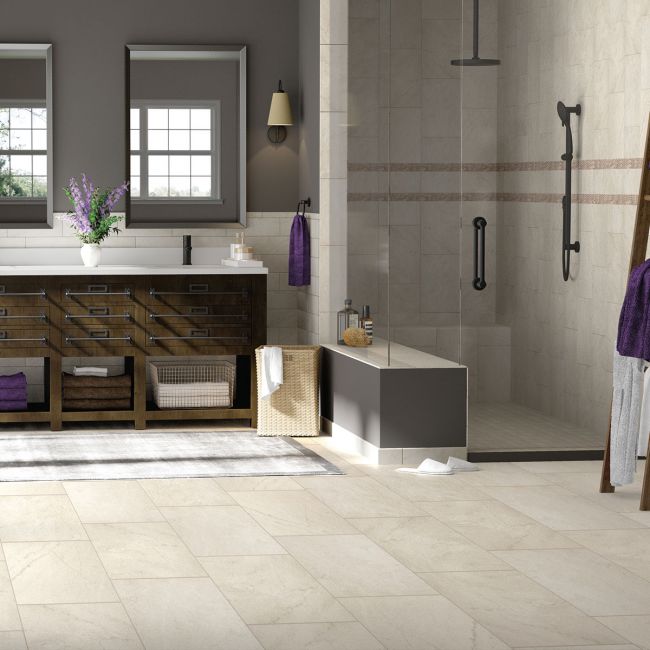 A ceramic tile is a great option if you have concerns about humidity or moisture; it's also very durable and can handle a high amount of foot traffic. The bulk of the cost of ceramic tile is spent on labour, so proper installation is key. You can even achieve the look of wood using ceramic tile! This non-allergenic, affordable flooring upgrade works in any room of the house, not just kitchens and bathrooms where it is a natural fit. It can be a bit difficult for a DIYer to install, so it may be best to go the professional route. 
Porcelain Tile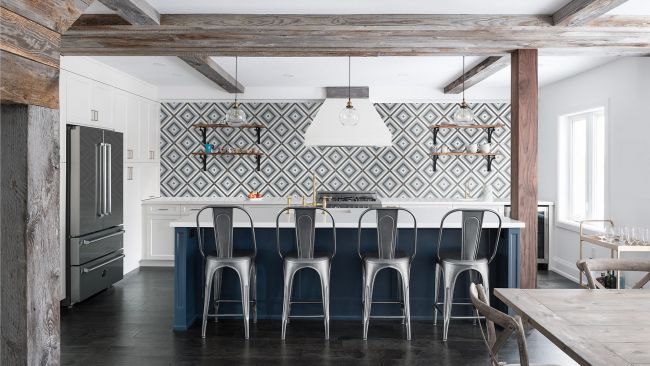 Porcelain tile is considered a premium flooring upgrade, and for good reason. The material is durable, high quality, and stays looking great for decades. The one downside? It's a bit more costly, so it can reduce your return on investment slightly. That said, if you want to create a truly upscale look, it's worth the splurge! Before you fall in love with a specific porcelain tile, make sure it is indeed a floor tile and not wall-grade. Porcelain is a bit of a chameleon and can successfully mimic granite, wood, marble, bamboo, steel, and cork.
Stone Tile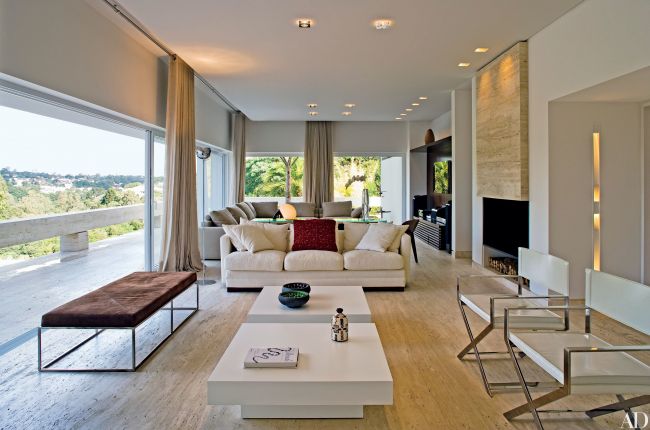 When looking at stone tiles you'll find a wide range of price points and you'd do well to steer yourself towards the higher end. The reason is that certain stone tiles are simply more in demand than others. Buyers may be less keen on rugged slate floors, for example, than they are for more polished granite. As a flooring upgrade, stone tiles such as granite, limestone, and travertine (pictured above) are all highly attractive to buyers. They lend your home a refined, elegant look.
Marble Tile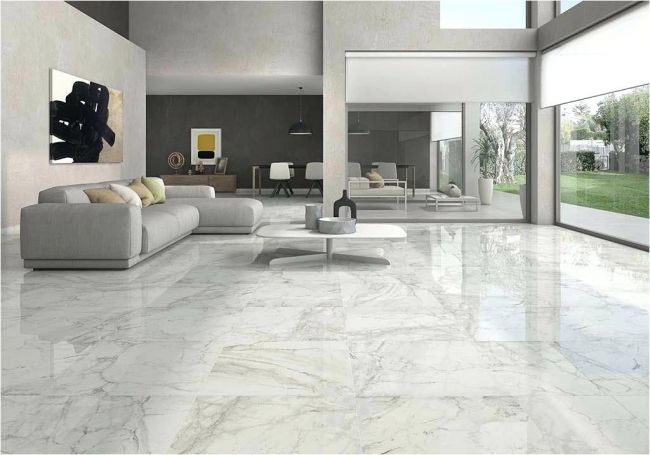 The marble looks good and gives off a sophisticated vibe but its higher cost can lower your return on investment. Homeowners who love its luxuriousness, however, aren't likely to be swayed. This specific flooring upgrade does require some maintenance and is capable of staining and scratching, so it best suits a particular lifestyle. It instantly elevates a space and is one-of-a-kind, with myriad variations in colour and veining. When highly polished the look is absolutely stunning!
Choose from among any of these flooring options and your home is sure to look great now and when you're ready to sell down the road. Thanks for reading and don't forget to follow the Mosaik Homes blog for more great home decor tips!