It's that time! Shopping list in hand, you're ready to start the hunt. Great holiday shopping near Sharon Village in East Gwillimbury means you don't have to battle the traffic and crowds downtown—your very own Christmas miracle! We've got some suggestions to help you plan your route.
Upper Canada Mall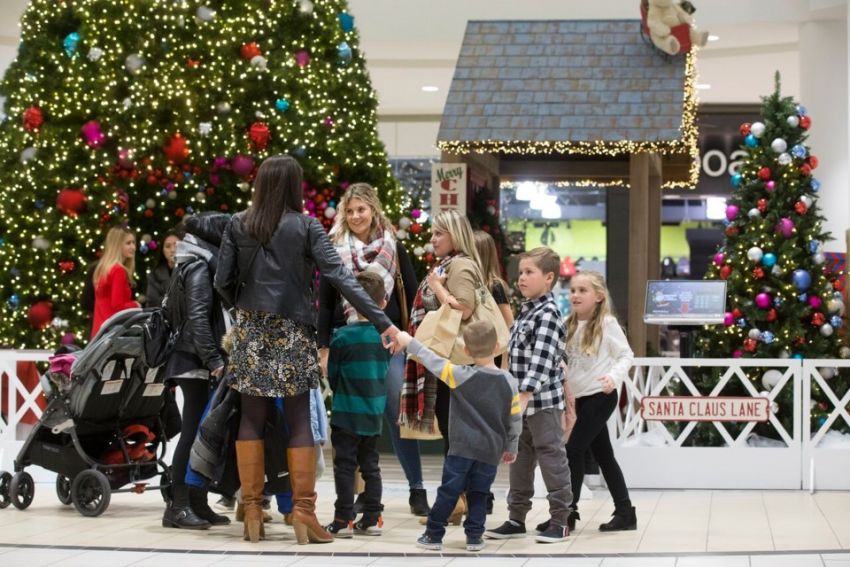 You can't beat Upper Canada Mall when it comes to holiday shopping near Sharon Village!
You're guaranteed to find gifts for pretty much everyone on your list here. Boasting 250 stores and services, the mall is truly family-friendly with family washrooms, nursing facilities and stroller rentals available. Volunteers from Community Living Central York are on hand to wrap your holiday gifts in exchange for a small donation. Visit with Santa at The Holly Jolly Lodge, where you can take a photo or enjoy storytime. After all that shopping you'll definitely be hungry, so head to Market & Co., an impressive 40,000-square-foot food hall that is a destination in its own right.
NOMI Handcrafted Jewellery and Gifts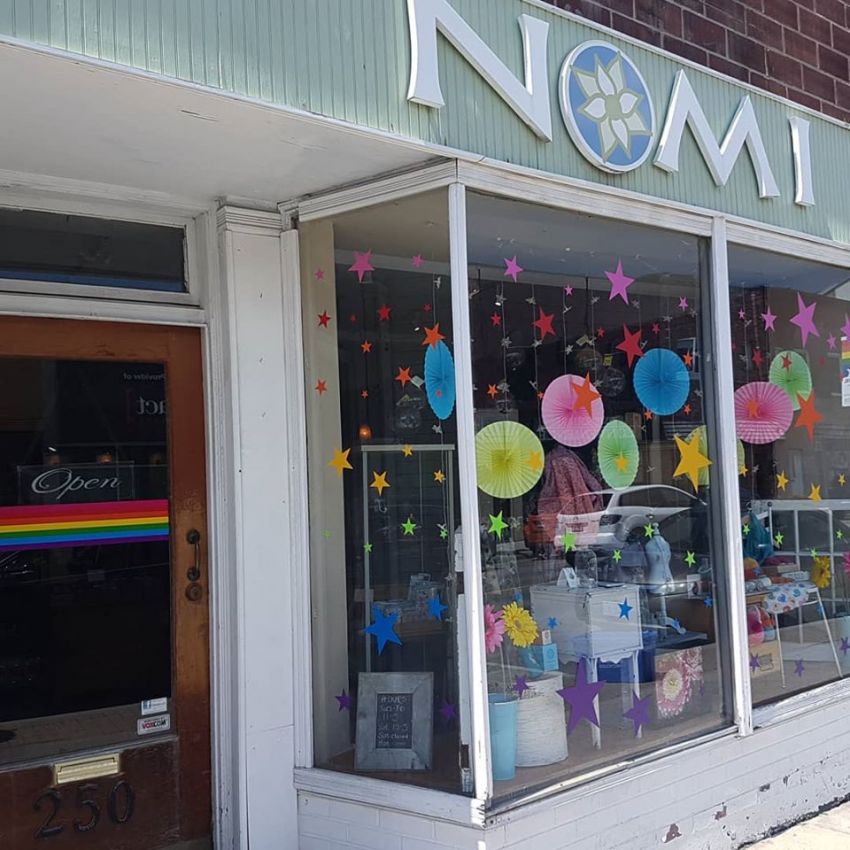 Nothing beats a well-curated gift shop where you can enjoy a good browsing session. At NOMI Handcrafted Jewellery and Gifts in Newmarket you'll find all manner of great gift ideas, including stylish accessories such as hand-knit cashmere and wool scarves, and handmade jewellery. They also carry eco-friendly, up-cycled cosmetics bags, wristlets, cross-body and messenger bags made from canvas army tents, cotton and genuine leather. This independent store proudly promotes handmade, local goods; you won't find their unique items anywhere else. It's a must-stop when holiday shopping near Sharon Village!
Nutmeg Bakeshop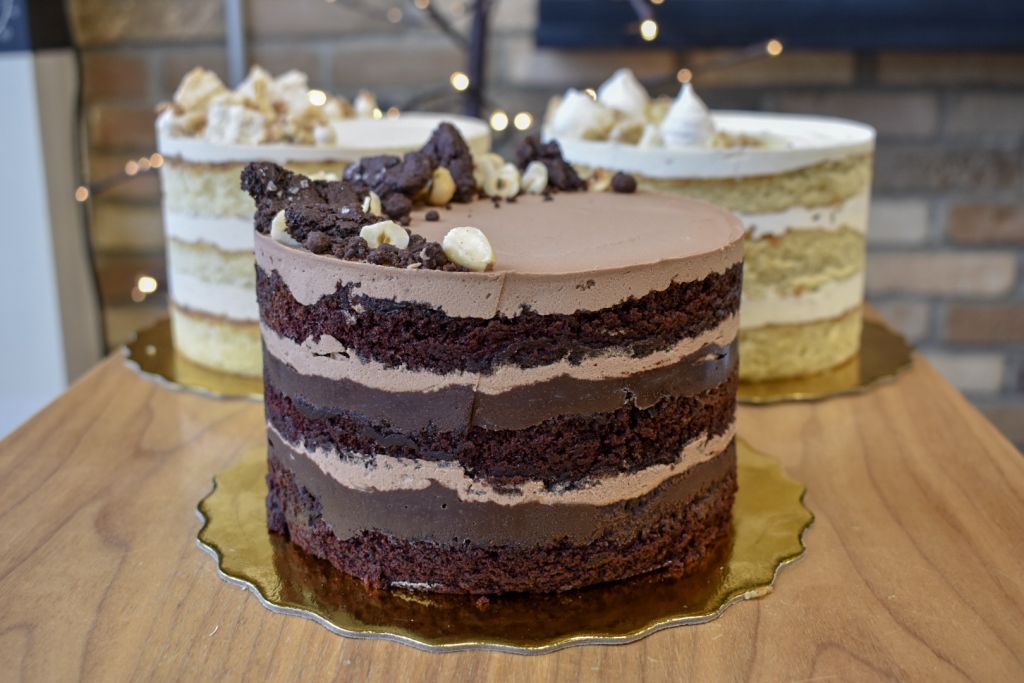 We know what you're thinking, a bakeshop on a holiday shopping list? Trust us! Nutmeg Bakeshop in Newmarket is the kind of place you'll be grateful for year-round. Known for their handcrafted baked goods—cookies, bars, naked cakes, croissants and bread—they whip up an array of dreamy confections you'd be proud to serve at your holiday gathering. Still not convinced? Follow them on Instagram and see how long you can hold out! This bakery does everything from scratch. They also bake with the seasons, so their menu constantly rotates. When you're holiday shopping near Sharon Village, don't forget to stop in here!
Saturday Afternoons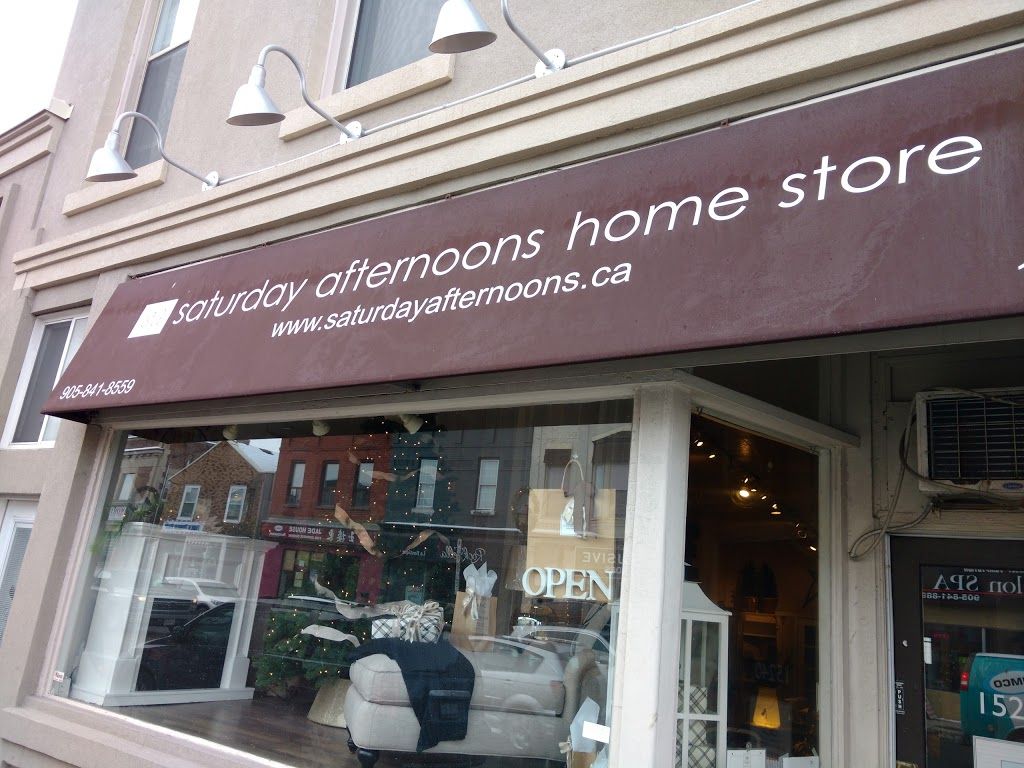 Shopping, even holiday shopping, can sometimes be the perfect mini-escape. You'll certainly feel that here at Saturday Afternoons in Aurora. They've got that ideal piece for every single room of the house, whether for the city, country, chalet or cottage. They carry furniture, fine art, bedding, rugs, lighting and lifestyle accents in a range of design styles, including modern, traditional and rustic. If you're holiday shopping near Sharon Village and looking for a special gift to brighten someone's home, you've come to the right place!
The Millionaire's Daughter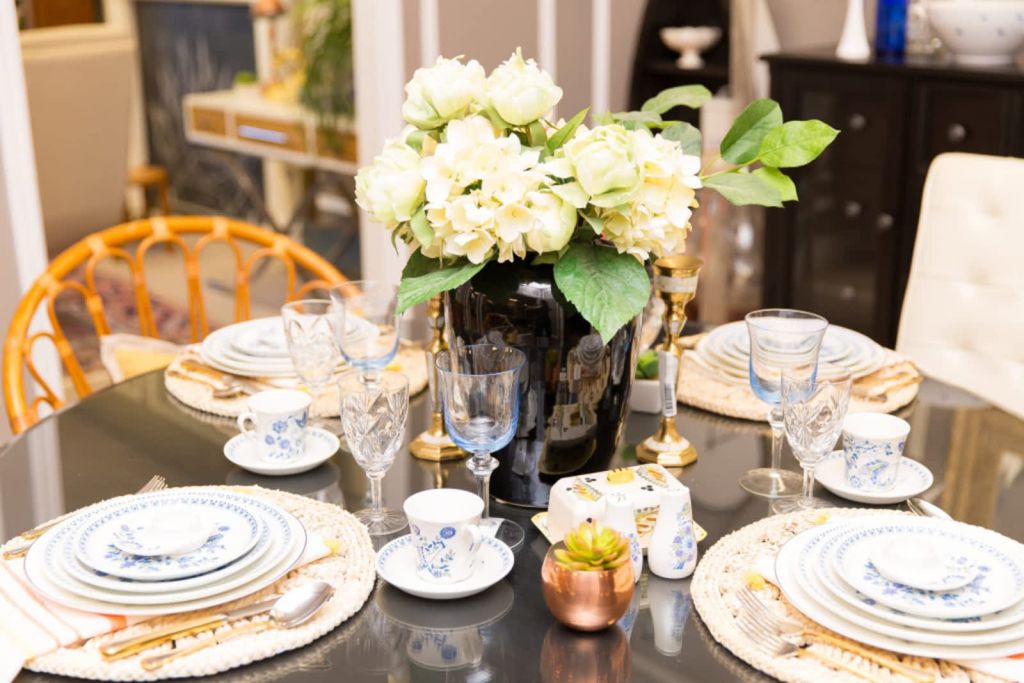 The Millionaire's Daughter in Aurora is the kind of place where you're guaranteed to fall in love with something and take it home! A consignment shop that specializes in furniture and home decor, it is a treasure trove of surprises, with stock that changes often. You never know what you'll discover! You can feel good knowing this is a sustainable approach to shopping and that you're helping to give cherished home accents a new lease on life. There is certainly no shortage to choose from, with an impressive inventory of over 2000 items.
Best of luck with your holiday shopping this year! Explore these area gems on your hunt for the perfect gifts and make this the best Christmas yet. Thanks for reading and don't forget to follow the Mosaik Homes blog for more great shopping tips!