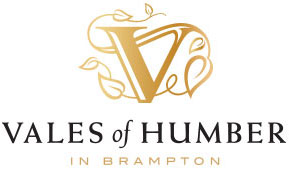 When purchasing a new home you're full of excitement, and many questions come to mind. Yet, have you ever wondered what questions you should be asking? When it comes to purchasing a home in the Vales of Humber community, our President, Robert Vitullo offers exclusive and personal services to ensure you receive your answers. Below, Rob outlines the five most frequently asked questions by new home buyers. Better yet, here are his answers to help get you started.
1. "What are the specs and what does the home come with?" 
New homeowners crave more information on their home's basic features. Vales of Humber homes have 10' ceilings on the main floor and 9' ceilings on the second floor. They can have cathedral-like and vaulted ceilings on the first floor, with a gas fireplace that has limestone-precast mantles.
Classic interiors with 7¼ baseboards on the first floor, and 5 ¼ baseboards on the second floor with 3" backbend casing add lavish detailing to the homes. Plus, granite countertops in the kitchen add durability and longevity. We also have plenty of options to upgrade, ceramic floor tiles in the front foyer, powder room, kitchen, laundry room, main and ensuite bathrooms can be 13"x13" or 12"x12" in size. Spacious and beautiful! There is a vast amount of information about the specifications on our website too. To see more, click here.
2. "What kind of neighbourhood am I moving into?"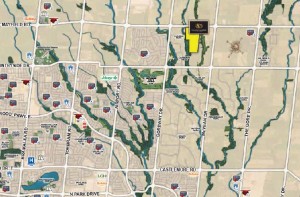 Often, people investing in a Vales of Humber home want to know "how close are the schools and parks? What is the commute like?" You will find yourself about 10 minutes away from Kleinburg where a comparable home has a price tag of about $100,000 or more. Commuting is easy with plenty of highway options nearby. Living north of Brampton in a prestigious neighbourhood and being on Mayfield Road makes Highway 407, 401, 400 and 7 easily accessible.
There is plenty of opportunity for family growth in this exclusive neighbourhood too. This is the "Forest Hill" of Brampton and has many elementary school options like Mount Royal and Stanley Mills. There is also no shortage of high schools, such as, North Park Secondary and St. Thomas Aquinas Secondary. The vast amount of recreation centers also contributes to a better living experience for new home buyers and their families here.
If you're interested in learning more about recreation centers or religious institutions you can click here.
3. "What impacts your timelines during building?"
There are a few factors that play into timelines and scheduling during the new home building process. This past winter, weather was a large influence. When it comes to servicing the home, and what I mean by that is building sewer systems, water mains and roads, it can be difficult if Mother Nature isn't on our side. Delays are a possibility, but we do our best to ensure things are done in an efficient manor.
Approvals from the region and town can also be time consuming. I am well versed and do my best to obtain the paperwork needed to move forward with home building, but with warranties, home buyers can look into protecting themselves as well. Reputable organizations like Tarion, help protect new home buyers across Ontario, and provide protection starting with the down payment to moving-in and living. By purchasing a one, two or seven-year warranty, you can be covered for a variety of unforeseen issues. For example, under the one year warranty you're ensured that the home is constructed without defects in material.
To learn more visit Tarion's website by clicking here.
4. "Can structural and layout changes be made to the home?"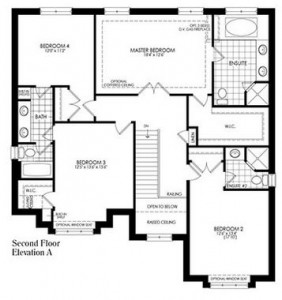 Yes, but only up-until a certain point during the building process. With Mosaik we always schedule a structural appointment with our new home buyers. During this time, new homeowners have the opportunity to approach me, and request changes to the overall structure of the home.
If a homeowner wants to make a room larger or smaller, that's an easy fix. But it's important to note that there is an additional fee for this type of customization and upgrading. Once the drywallhas been put up, however, the window of opportunities to change the layout has closed. So, structural changes are possible as long as they're made before the drywall is completed.
5. "Can we see a model of our home?"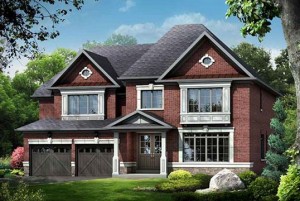 Of course! I encourage new home buyers to request and make an appointment to see the model home. The Vales of Humber community will have three sizes of home, 45′, 50′ and 60′ with various elevations. We are only building one model home and it's the 60′ lot. This home will be open to the public in May of this year.
Having an interactive experience with the home is very important and is an experience that I value for our customers. It's more effective than just seeing a floor plan on paper.
I'm available to speak with Vales of Humber home buyers throughout the new home building process. Making sure your questions are heard and properly addressed makes the home buying process easier for each client. So, if you still have outstanding questions about the Vales of Humber project, be sure to contact me personally.
If you are interested in learning more about this project or others, click HERE to go to our home page. Don't forget, we have Facebook and Twitter too!