Decorating and rearranging the home from the hues of the walls down to the position of the furniture personalizes your space, making the house a home. This day in age, you can transform the home further, optimizing its comfort and function. The incredible array of home apps upgrade your daily living, allowing homeowners to accomplish simple tasks more easily, and manage the home with the ease of digital automation.
Mosaik Homes offers your this list to transform your daily living, by upgrading your home with the hottest IOS (Apple)  & Android Apps for your home.
WeMo Home Switch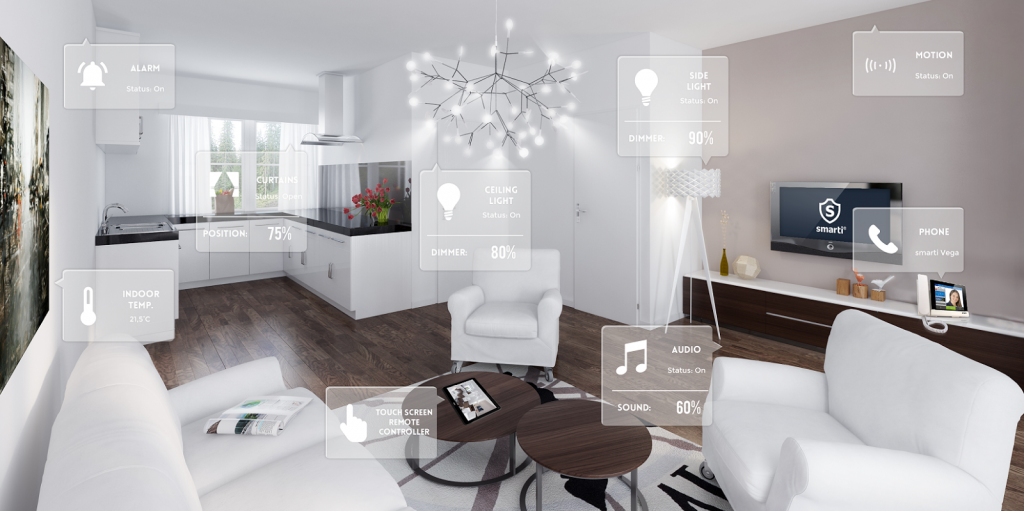 Control your household's electronics from wherever you happen to be with one of the leading home apps, Belkin's WeMo Switch device. This app (free for IOS and Android) lets you control household electrical appliances with your iPhone. Becoming your home's primary electronics manager, this app will become a central item in your home. The WeMo Switch uses your internet network to manage all of your devices such as televisions, lighting, stereos, thermostats and even appliances. The idea is that you have a way to control your electricals from outside the home, as well as set your preferences for perfect daily home management. For instance, you could turn your heating on before you get home from work, orchestrate the ideal daily lighting plans, or program televisions to turn off at a certain hour after you've fallen into a deep snooze. Plug any device on the WeMo switch to your wall and voila, control it from your smart device. Who doesn't want their to start their coffee maker while catching up on the news in bed?
BigOven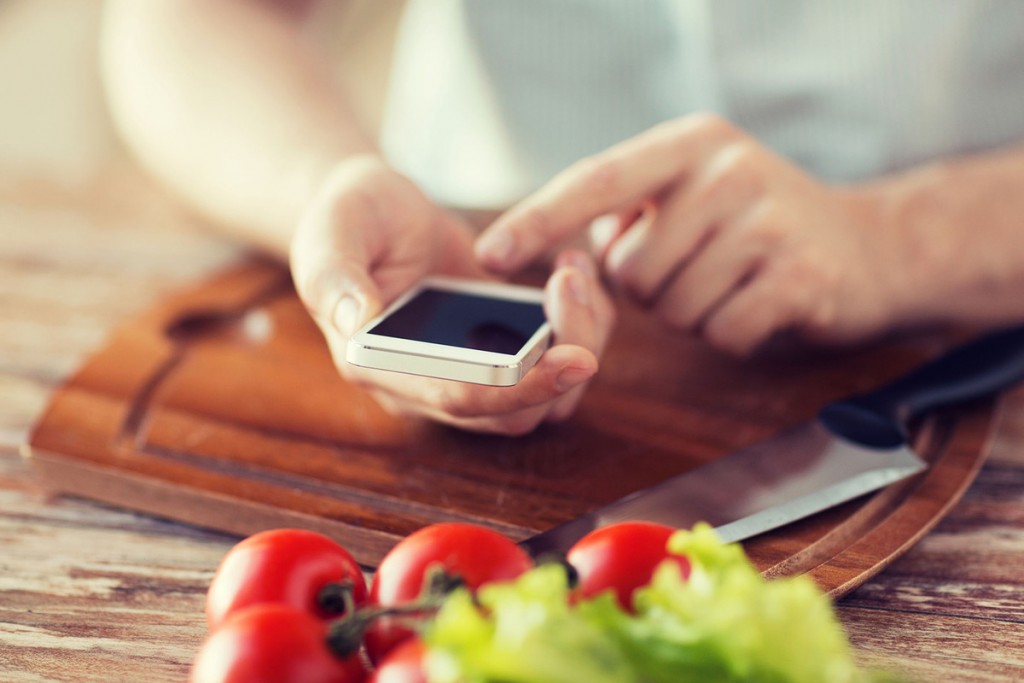 BigOven cooking app (for Iphone and Android) will get you inspired and organized in the kitchen and on the go. Containing an absolutely massive library of recipes, you'll never have to search aimlessly all over the internet for a recipe, or wonder what's for dinner. Show off or log your own snapshots for future reference. Use the app to make your grocery list based on recipes you'd like to create, and make your meal planning easier with the weekly organizer. What makes this app special though is its social features that enables your to connect with friends and family. Keep up with  what others are making, and take pride in your own culinary creations. To top it off, the app offers seasonal collections right from the home screen to get you inspired.
Bright Nest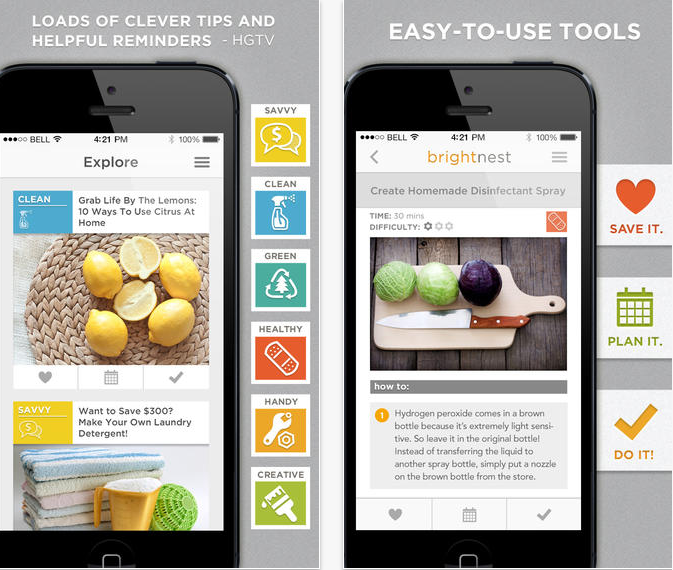 You'll be impressed by the shiny simplicity and all-in-one functionality of this cleaning app for the Iphone. BrightNest makes keeping track of cleaning and maintenance a breeze. With its bright, clean layout, BrightNest is certainly the most beautiful of cleaning apps available. It will send you custom-tailored home tips based on your needs and your home's unique traits (like floor type and countertop material) to help you reach your goals. BrightNest gives you the ability to schedule tasks to get things done, giving your reminders in case you forget. Plus, it features thousands of articles about house cleaning, organizing, and design projects, so that you can look up DIY instructions right from the app!
ChoreMonster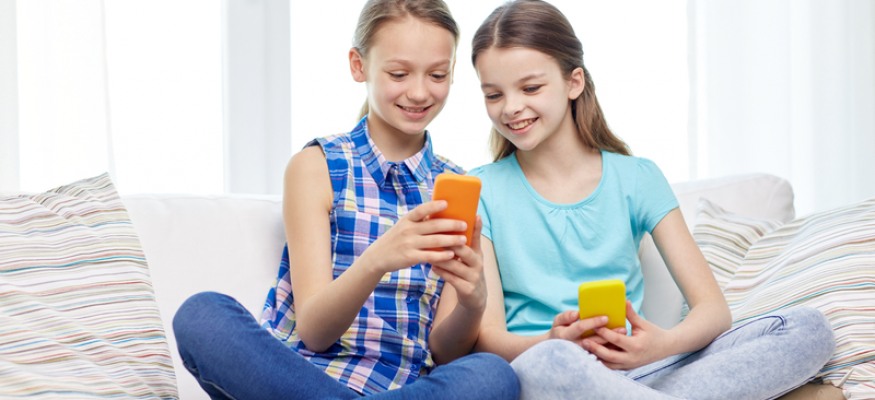 Want to get the kids in on the home cleaning plan? If getting your kids to do their chores is as difficult as getting them to eat their vegetables, this app will get them motivated!  ChoreMonster for Android makes cleaning tasks more appealing by turning them into fun little games. Parents can set chores and offer different types of rewards (like an hour of free play or a trip to the ice cream store) for completion. Kids can log into the app (with their parents' supervision, of course) and track their tasks, earn points for completing chores, and view potential rewards. Assign some chores to repeat daily, such as getting dressed for school and packing lunch. Others, like picking up all of the toys, can be once a week. With everything in one place, this is a lifesaver for parents. Your kids know exactly where to go to see precisely what needs to get done, and when.
With a literal touch of an app on a smartphone or tablet, you now have tremendous power to make your home run more efficiently. There's no time like the present to try out some of these ingenious apps to upgrade for a brag-worthy digital home.