Your home should be a statement of your taste and personality and home builders today
are focused on offering home buyers a multitude of optional upgrades and customizations in their Design Studios to help their clients design their dream homes.   Whether you plan on living in your new home for many years, or you plan to relocate in the nearer future, what upgrades you choose can affect the potential resale value.   Join us and Mosaik Homes Design Studio Designer Sonia Bruzzese who will be offering some very valuable advice in our two part post of 10 upgrades that offer a potentially higher return on investment at resale.
#10   Doors & Windows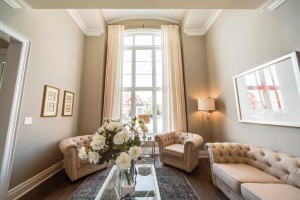 When designing homeowners should consider upgrading the quality of the doors and windows but also the quantity. Consider adding windows or choosing larger windows in areas that lack natural light like bathrooms and walk-in closets. Or opt for larger picture windows or arched windows in main living areas that add an architectural appeal to potential buyers in the future and add additional natural light to the room. Upgrading window and door quality gives instant savings with energy efficiency and is a feature that future buyers will notice.
#9 Ceiling Heights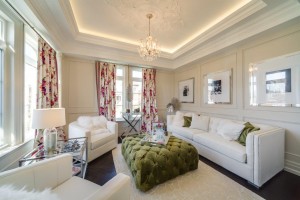 "Ceiling height is a focus," says Sonia from the Mosaik Homes Design Studio. When opting to take your ceilings from standard to soaring, you will add a perceived notion of increased square footage and optic elegance. Aim for 10-foot ceilings on the main floor along with 9-foot ceilings on the 2nd floor and basement level. Tray ceilings and coffered ceilings also add a perception of space and visual appeal. It is a feature of the home that is almost impossible to upgrade later and increases the potential value of your home in the future.
#8   Fireplaces & Hearths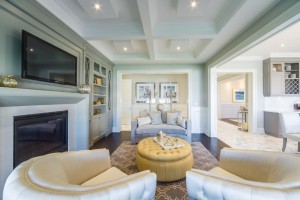 Adding fireplaces or upgrading the hearth surrounding your fireplace in common living areas as well as the master bath or master bedroom can create an elegant environment and a notable resale feature.   A hearth adds a dramatic accent to the fireplace and is frequently noted as a desired feature by home buyers.
#7   Electrical Upgrades
Adding additional outlets will make your life easier but will also make your home easier to sell. Some often overlooked areas for additional outlets are the master bedroom and the kitchen island. Exhaust fans, additional HVAC cold air returns and additional heat registers will make your rooms more comfortable and will be noticed by experienced real estate agents at the time of the sale.
#6   Kitchen Upgrades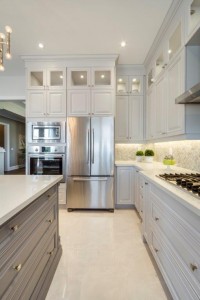 Kitchens are where the family spend most of their time together, so it is important to choose upgrades that help your family enjoy the kitchen but also add to the potential future value of your home.   "Countertop upgrades to quartz and granite are popular right now," said Sonia at Mosaik Homes. Other kitchen upgrades that pay off, in the long run, are custom cabinets for durability and functionality. Storage and prep space is increased with a custom island with a sink.   Upgraded built- in appliances immediately start saving money with their energy efficiency, but also are an attractive feature at resale.
Next time join us as we explore the five additional upgrades that pay off at resale along with professional advice from Sonia at the Mosaik Homes Design Studio.