Whether you operate a home-based-business, or commute to your offsite-office, spending hours in front of your computer can take a toll on your health and wellness for both you and your employees. Taking some time to think about workplace ergonomics to ensure your workstations are equipped with functional aids and mechanisms to prevent repetitive strain injuries, along with encouraging proper stretching throughout the work day can really help to alleviate issues surrounding fatigue and injury (amongst many other effects!). If you now feel your business is ready to address workplace ergonomics either due to complaints from your staff or your own sense of forward-thinking desire for the overall well-being and sustained/improved productivity of your staff, then complementing your lifestyle in the Vales of Humber and improving the well-being of your employees will go hand-and-hand.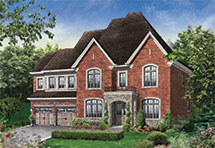 The Vales of Humber is an exclusive community of luxury detached singles nestled between estate homes and picturesque ravines. This prestige executive home community is quickly becoming a sought after neighborhood in Brampton, which is designed to surpass every need to create the desired lifestyle you deserve; giving you the peace of mind to improve your business and the welfare of your workforce.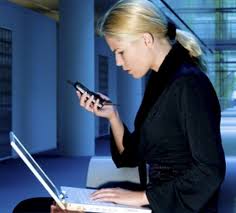 Equipping your staff with proper resources to minimize strain and injury is a great way to keep your employees happy and productive, requiring less time off and more willingness to work overtime when required. A common problem experienced by so many is something called "Text Neck" which involves overuse of the head, neck and shoulders due to long periods of time looking down at mobile devices or paperwork. Organizing a lunch-and-learn seminar at your office will be a great start toward exposing your staff to the common habits which can lead to pain and injury as well as equipping them with the knowledge and resources on how to be proactive and prevent problems.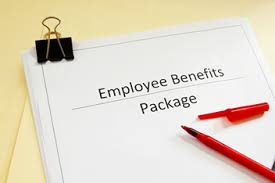 Consider renegotiating your health plan to include chiropractic and occupational therapy to the services covered for your employees. Both of these can really offer a great deal of preventive therapies and workplace adjustments to ensure that injuries are avoided and minimized.
Providing your employees with relief and preventative options to maintain their health and well-being is essential to a productive workforce. Enjoy your life at home and the office by maintaining high morale and well-being for your staff through workplace ergonomics workshops and benefits. Coming home to the Vales of Humber will feel just as rewarding as helping your staff maintain their well-being at work. The luxury of a prestige neighborhood like the Vales of Humber make Brampton an attractive place for entrepreneurs to attract and retain great employees – and reward them with workplace ergonomics. For more great reasons to call the Vales of Humber your new home, be sure to visit the Mosaik Homes Facebook Page!