President's Voice
By: Rob Vitullo
What is Energy Star?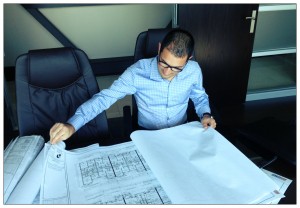 ENERGY STAR is a dynamic government industry partnership that helps businesses and consumers to reduce high energy bills, improve comfort and reduce greenhouse gas emissions. Introduced in 1992, ENERGY STAR helps identify and promote energy–efficient products and buildings in order to reduce energy consumption, improve energy security, and reduce pollution. This is done through voluntary labeling, or other forms of communication about products and buildings that meet the highest energy efficiency standards. In Canada it is administered by Natural Resources Canada's office of energy efficiency.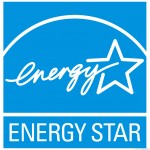 "An ENERGY STAR® qualified home is a home that has been built by a licensed ENERGY STAR® for New Homes builder who incorporates energy efficient features into the home so that it can meet the ENERGY STAR® for New Homes technical specifications."(Link to ENERGY STAR)
An Independent energy advisor, who is recruited, trained and certified by a licensed ENERGY STAR organization, evaluates the building on site. These advisors monitor the project as it develops to insure that they are built according to ENERGY STAR specification. Home buyers would be amazed at the amount of money they can save by picking an energy-efficient ENERGY STAR labeled home. The label is usually posted on the home's electric panel.

What's involved?
Typical energy efficiency measures for these new homes include:
Upgrades in insulation
High efficiency windows
better draft proofing
More efficient heating, air conditioning and hot water systems.
ENERGY STAR® qualified appliances
The benefits to the new homeowner are:

Lower energy bills
Better comfort
Helping the environment
Higher resale value
The savings of an energy star home can be up to and above $4000 per year! Here is a table that displays average saving of an ENERGY STAR certified home in 2011 vs. 2009
Mosaik Homes is proud to be an ENERGY STAR CERTIFIED new home builder.  All of our developments have the ENERGY STAR seal of approval. In fact Mosaik Homes is participating in a pilot project with the York Region to introduce a new level of energy saving to our homes. The Vales of Glenway in Newmarket  which is in the registration phase, is built 25% above ENERGY STAR standards.
For more info check:  http://mosaikhomes.com/newmarket-community-valesofglenway.php
Thanks for your attention. See you next month!
Rob Vitullo