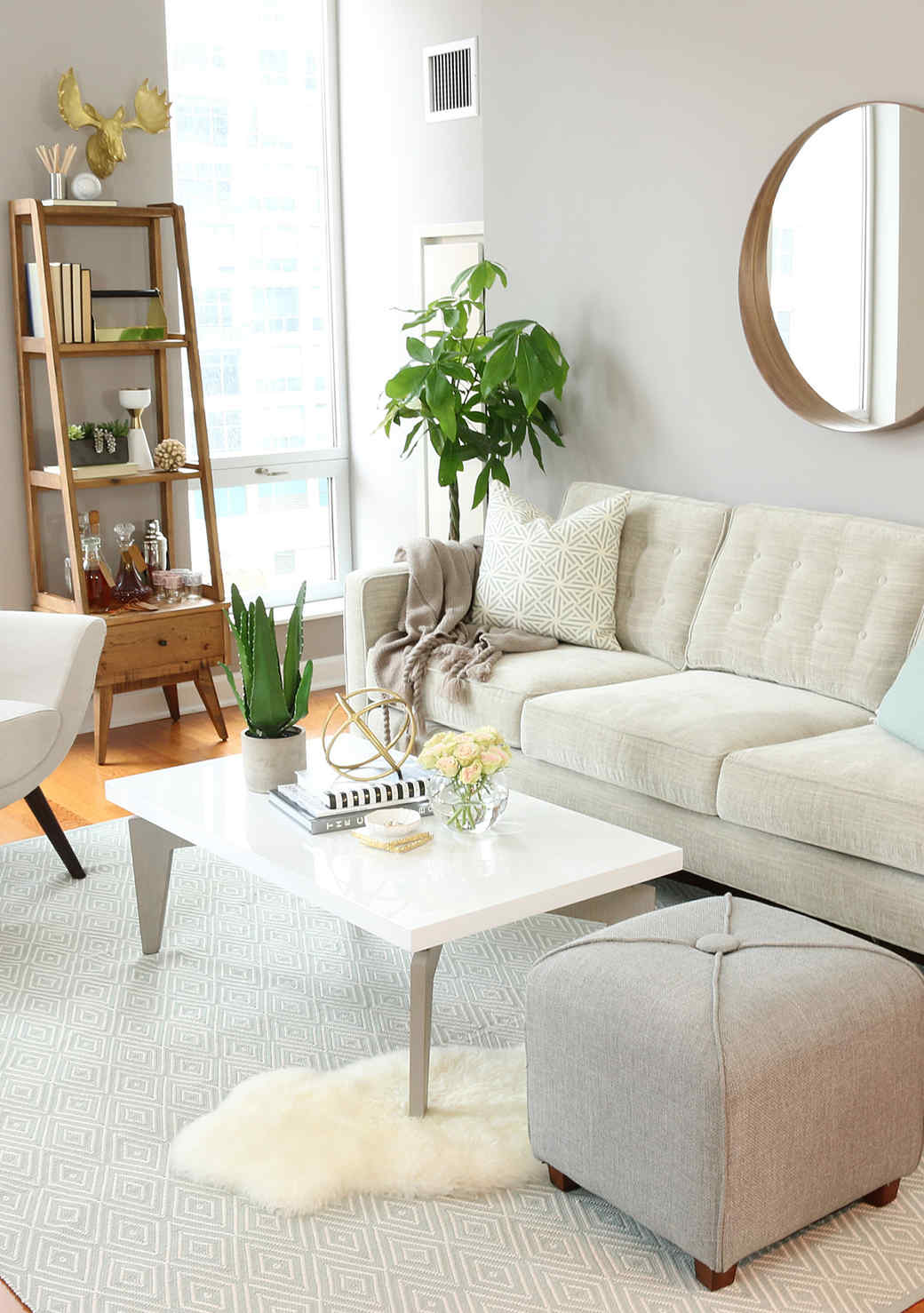 When decorating your home, it can be a little difficult to figure out where the majority of the decor funds should go. Certainly there are some fundamental areas where it makes sense to invest more on certain pieces. However, this means there are also some spots where you can hold back in order to invest in something more rewarding! In order to help you create a balanced décor budget, we have some ideas for areas in your home where you can save and where you can splurge.
The Living Room
For many households, this is the area of your home that will see the most day-to-day activity. Whether you're hosting or just lounging at home, you will be spending a lot of time here. For this reason, you should splurge on durable, upholstered seating. Your primary sofa, sectional, or other plush seating should be comfortable, long-lasting, and beautiful. Investing in quality fabrics with tight weaves made of natural fibers (or high-grade synthetics) will not only feel nicer against the skin but also be able to resist soiling.
Your beautiful new sofa should be what draws the attention in this room, so don't hide it behind chunky tables. Save some money and look for a few light, airy tables.  If you search for pieces with nice, long legs you can have a place to set a drink or book without taking up much visual real estate or too much of your budget!
The Kitchen
The kitchen is the room in your home that will receive the most wear and tear over the years so there are definitely some important pieces to splurge on! Be sure to spend your money on hard-wearing kitchen cabinets; a good kitchen remodel can add value to your home, but not if it's falling apart by the time you go to sell. Avoid laminated finishes that show obvious seams at the corners, since this is where materials can start to separate. Real wood cabinets are refinishable or repaintable and will hold up to repeated use.
Backsplashes can be a wonderful spot to save money while still giving your kitchen that elegant look. Simple subway tile or other functional porcelain tile arranged in a geometric pattern is an extremely affordable way to liven up any kitchen! Or, if you're in the middle of a remodel, you can use a short band of your countertop material. This can easily be made up of offcuts from the same slab and will provide enough wall coverage to catch splashes.
The Dining Room
The dining table, like your sofa, is a key piece of furniture that will see a lot of use over the years and can suffer from frequent accidental spills. Although white laminate tables are trendy, they can start to show wear and tear quite quickly. Splurge on a well-crafted wood or stone dining table; they can suit any decor and will last for decades!
You don't have to go far to look far to save money in the dining room: classic wood dining chairs come in wide a range of prices! This is definitely one area where you can look for low-cost options without a significant drop in quality. These pieces are timeless, suit any decor style, and hold up better to dropped food than upholstered chairs.
The Bathroom
As you probably well know, cutting corners is extremely risky when it comes to your plumbing. Invest in high quality fixtures to save yourself from that inevitable leak, the repair costs of which will far outweigh any upfront savings. Fixtures such as toilets don't change quickly with trends like some other home goods, so there's no reason not to choose a well-reviewed model from a reputable brand that has stood the test of time.
Most bathrooms are fairly small, so often all you will need is one great dramatic element to bring the space to life. Floating vanity cabinets help keep the room feeling open and can free up your budget for something more exciting, like dramatic floor tiling. As a tip, we recommend looking into refurbished furniture stores for wood cabinets and chests that can be turned into a vanity by adding a vessel sink. It costs a bit more than a prefabricated unit but, if you shop creatively, the result will look far more luxurious than the cost of the actual pieces.
The Bedroom
We spend about a third of our lives in bed, so it makes sense to splurge on a frame that will properly support your mattress and a headboard that can help you read in comfort. Of course, the bed is going to be the star of the show in this room so go on and splurge a bit on it while saving money on basic accents like paint or a single wall of wallpaper.
You can also save money on functional, inexpensive nightstands in a simple shape. They may not have built-in chargers but these do the trick perfectly well. In fact, a box or rectangular nightstand can create a pleasing counterpoint to plush your bedding and other soft accents!
There are definitely some pieces you will need to make sure you get that extra bit of your budget in order to stand the test of time, but there are also some very functional, cheaper pieces that help tie the room together without breaking the bank. We hope these ideas help for your next big décor move!  Be sure to keep up with Mosaik Homes' blogs for more helpful tips and tricks.